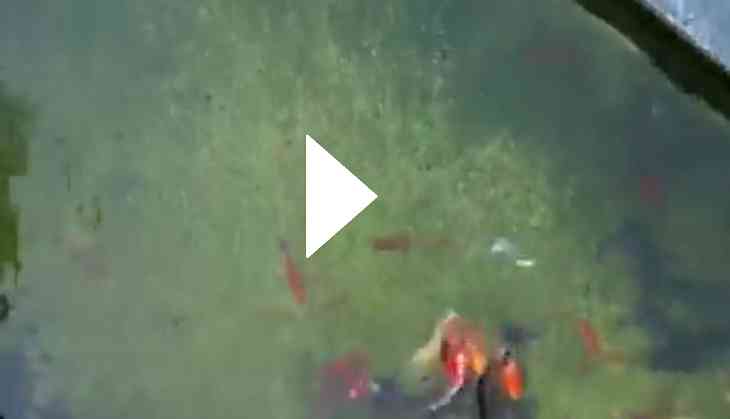 Screengrab from the viral video
Amid a sudden surge in COVID-19 cases in China, the government has imposed a lockdown in several big cities.
Reportedly, around 25 million people in Shanghai were forced to remain confined to their homes due to Coronavirus cases. Because of strict restrictions, people are facing difficulties to buy groceries.
Many people claimed that due to these tough days, they went days without food and other necessities.
Also Read: Chilling Video: Angry dolphin attacks trainer during a show
Amid the chaos, a video of a man fishing from his window has gone crazy viral on social media. The video is said to be from Shanghai where a man used a drone to catch a fish.
The video was posted by Rodrigo Zeidan, an Associate Professor at the New York University Shanghai. "Grocery shopping in Shanghai, 2022 edition," he wrote in the caption.
Watch Video:
Grocery shopping in Shanghai, 2022 edition. pic.twitter.com/Azz3f6KKee

— Rodrigo Zeidan (@RodZeidan) April 16, 2022
With the help of a drone, the man from a high-rise building dropped a fishing gear into the pool and hooked a fish to the string. Finally, he caught the fish and pulled it.
Since the video is being shared online, the video has garnered over 289k views and 4,600 likes.
Also Read: OMG! Alligator bites animal trainer during birthday party