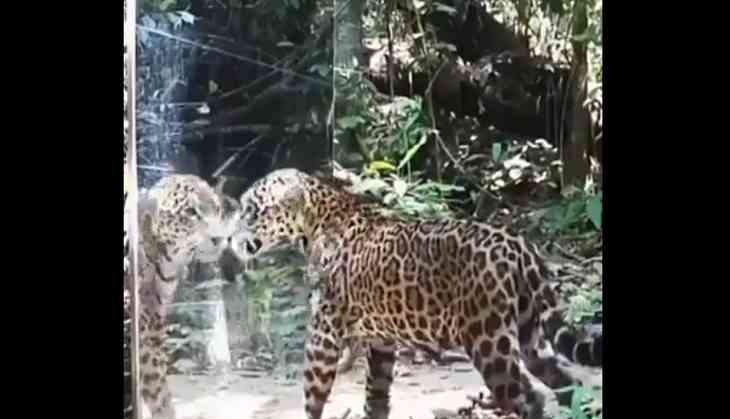 Animal in jungle (Twitter)
Animal instinct protects all the animals in the jungle. This remains the most potent weapon to survive the ruthless environment of the forest.
So, when we humans put a big mirror on the track of animals in the forest, it startles them.
Small animals generally jump away for safety.
The fierce animals charge at the animal in the mirror after being alarmed for a split second.
A mirror and its functions are known to us. But these are alien objects to the animals in forests. So, when something suddenly appears in front of animals, they fail to understand the development and get repulsive.
How animals perceive their looks in the mirror…
Mostly as competition. pic.twitter.com/WPKm4ZA4gW

— Susanta Nanda IFS (@susantananda3) January 16, 2022
Such experiments help us understand animal behaviour. What is normal for us could be very strange for animals in many cases.
Well! after brief laughter, the video makes us ponder and finally understand the reaction of the animals. Isn't it a thought-provoking video?
Also Read:
Thief shows police officials how he enters inside house in less than a minute [MUST WATCH]