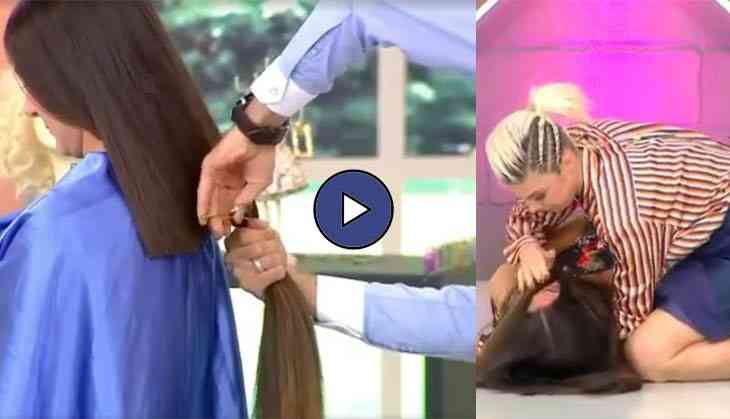 Hairs are the most precious things that women love. Women tried different natural and artificial tactics to keep their hair long, silky and strong. Because women are quite particular for their hairs when it comes to hairstyle. Many times women get disappointed or depressed for their wrong hair cut.
The same situation occurred on a national Television show where a woman named Ilayda from Turkey who got fainted after her hair cut.
However, she was agreed for the on-screen makeover but later, she was disappointed which she didn't predict. As per the reports, the stylist Bilal Agin didn't have a chance to discuss Ilayda about her new makeover and hence, he began his work.
When Bilal ran his scissors and cut a whopping 12-inches hairs of Ilayda then she started crying and walked away from the spot, later, ended up fainting on a national TV show.
See Video:
The clip was uploaded on Facebook, Twitter, and Instagram and widely shared on all platforms. Netizens also felt sorry after seeing Ilayda's condition. While many said that she should be mentally prepared as it is the show's format.
The show named Kuaförüm Sensin, which translates to 'You're My Hairdresser', is an extreme makeover show featuring stylists, celebrities and models.
Reportedly, the hairs from the show usually donated to a project which proves for making wigs to the people who lose hair during cancer treatment.
Also Read: Bizarre! 10-year-old girl denies to solve Math problem, writes hard-hitting note for 'offensive' question