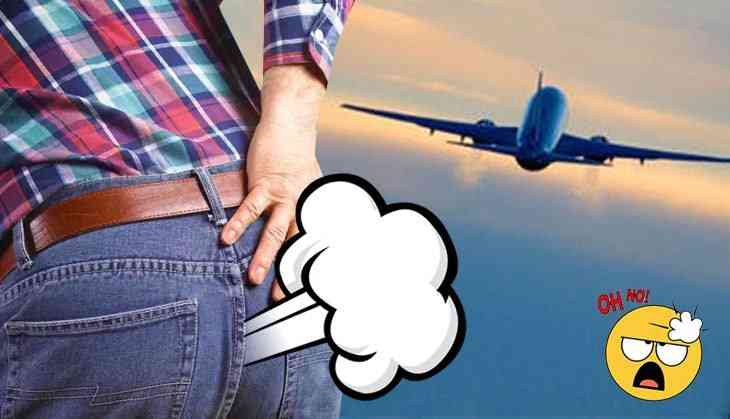 An elderly man becomes trouble for other passengers after he won't be able to control his fart. His flatulence forced the flight to make an emergency landing after other passengers in-flight pissed with his bottom burps.
Passengers flying with budget Dutch airline Transavia from Dubai to Amsterdam were fed up with the man's continuous farting and also asked him to stop.
However, the man failed to hold it and when even plane's pilot also ordered didn't work out then, two passengers took the matter into their hands.
As per the reports of the local media that two Dutchmen sat next to him started fighting with the man. Due to the serious arguments, the pilot was forced to make an unscheduled stop.
After the landing, the two men along with their two sisters were taken out from the plane by the armed police for causing a ruckus.
As per the reports of Straits Times that the four weren't arrested but, they were banned from airlines for their misbehaviour and oral abuse.
Also read: Weird! This woman has 500 holes in her eyes and the reason will give you goosebumps!
However, it is not the first time that fart by passengers has become the reason for flight disruption. Last year, the same situation had reported when an American Airlines flight had been evacuated due to bad smell like fart, but the airline said that it was a mechanical fault.