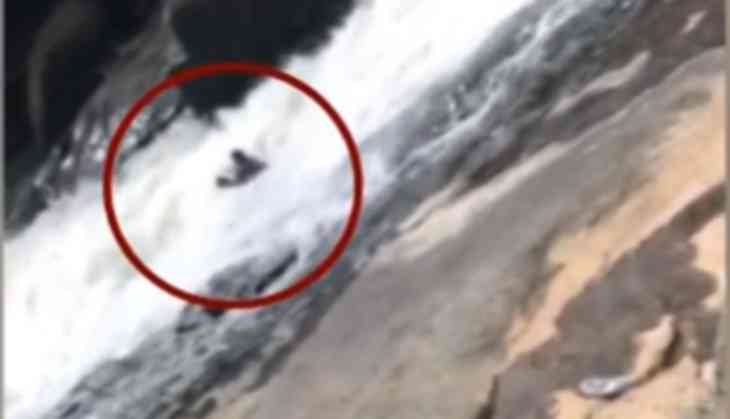 In a fatal incident, a man went missing after he fell into a waterfall. The petrifying incident took place after the man was trying to pose the camera while doing a heroic stunt.
As per the news report, the incident took place in Valasapeta, Koyyuru Mandal, Vishakhapatnam.
A group of men visited the waterfall nearby Valasapeta and were taking pictures at the location. One of the men from the group tried to capture his stunts at the waterfall. However, his stunts went wrong after he accidentally slipped and fell in the water.
Also Read: Two-year-old girl falls from 12th floor balcony; horrifying moment caught on cam
The whole incident was captured by the victim's friends which has now gone viral on social media.
The clip of the incident was also shared on the ETV Bharat Telangana YouTube channel along with a caption, "YOUNG MAN DROWNS IN A WATERFALL POSING FOR A PHOTO"

Watch Video:
Police reached the spot after receiving inputs about the incident. Media reports claimed that the man went missing after he drowned in the waterfall. Meanwhile, the police are searching for him.
Also Read: Oh No! Woman falls from 650-foot cliff after accepting fiance's proposal; know what happens next