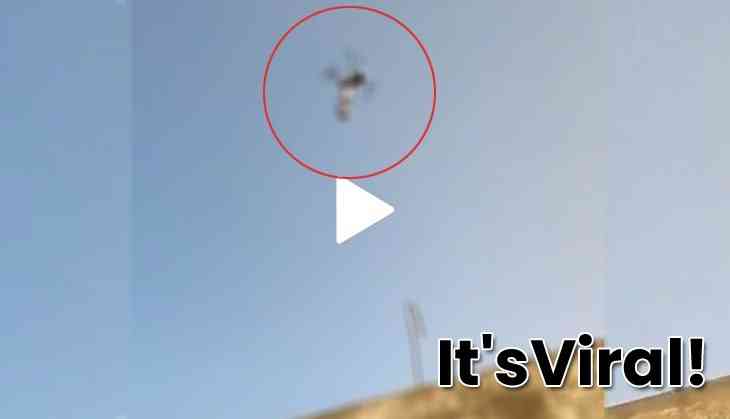 The nation has been facing the 20th day of the lockdown due to the coronavirus outbreak in India. To prevent oneself from the virus, people are isolating themselves inside their homes to maintain social distancing and also following the guidelines of lockdown.
However, essential services haven't banned by the government during the lockdown. Even the government also ensured people that essential services will be delivered to their doorsteps. Still, people are defying the rules to purchase things by stepping out of their homes for unnecessary reasons.
One such bizarre incident has come to light from Gujarat where a drone can be seen delivering the pan masala in Morbi. The video of the instance has been uploaded on the Chinese video-sharing, TikTok and after then it went viral.
On Instagram, the video was shared with a caption, "It is proved once again that the Gujarati can do anything for the pan-spice ... Even in this time of the epidemic of Corona, spices were taken from a drone in Morbi."(sic)
See video:
In the viral video, it can be seen that packets of pan masala were hanging from the drone, as it got to deliver to a person standing on a terrace.
After the video circulated the social media, police took action against culprits and also detained two people.
Besides ordering pan masala, people are also flouting rules for buying liquor in several states. Amid lockdown, a few people had also committed suicide due to the closure of liquor shops.
Also Read: Hyderabad: Amid lockdown man steals liquor bottles worth Rs 26,000 from wine shop