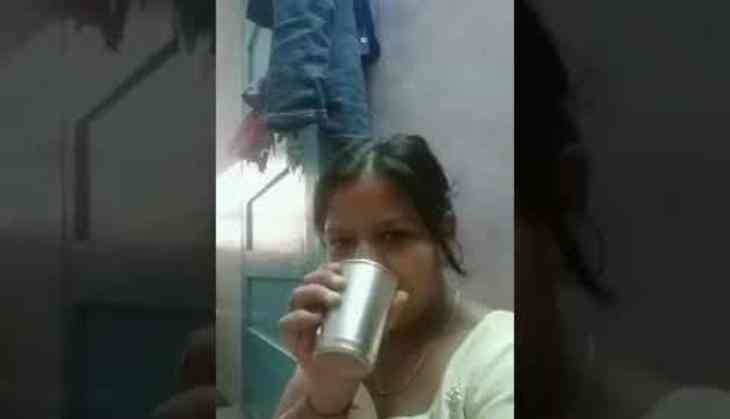 From last few days, while scrolling down every social site from Facebook, Instagram or Twitter you might have come across a hilarious and funny video of desi Indian woman or Bhabi pleasingly saying 'Hello frandsss' and asking you 'chai pi lo'. Desi bhabi, named Somvati Mahawar, who urges people to drink tea not one or two times but, infinite times in her videos and also offers snacks with tea, has become a sensational desi woman over the internet and talk of the town.
Somwati is a passionate Indian woman Vlogger, who has set the internet on fire by her not 'some' but many of funny videos. Well, we don't have much of her bio to introduce her, actually, she doesn't any kind of introduction too. Somwati 'bhabi's' 15-second-video calmly asking people of India to drink chai has hit thousands of views on social media platforms.
Mahawar started to make her videos from Vigo Video, an app that lets you create and share short videos across social networking sites. Interestingly! Somvati has recorded and shared almost 400 videos with her 9K friends on the app. Somwati even has 28K followers on her popular account.
Now, without wasting your single second, here we have some of the videos of national 'Bhabi' Somwati asking you to drink chai.
Somawati not only ask people to drink tea but she also offers you paneer dishes, mangoes etc and shakes leg on various songs that will definitely..... do we need to say?
Also read: Video: OMG! Lady doctor sings and dances while performing surgery; lawsuits filed against her