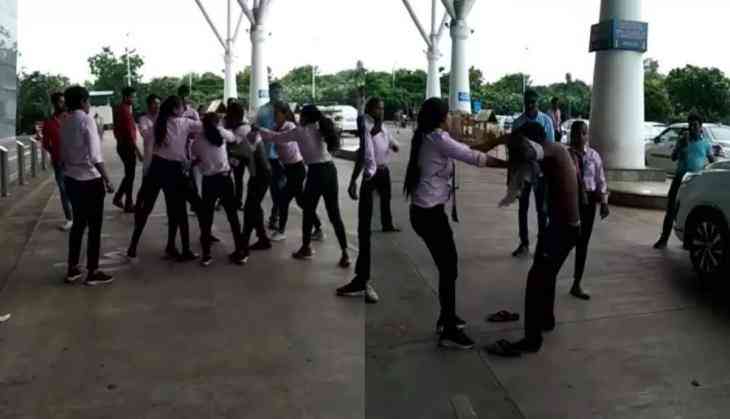 A footage of a group of women thrashing a man outside Raipur airport has come to light on social media. The incident, recorded by one of the onlookers, happened on Sunday at Raipur's Swami Vivekananda International Airport.
We can't vouch for the authenticity of the video. We are not able to verify the claims made by the man regarding the non-payment of his dues.
Take a look at the video:
रायपुर एयरपोर्ट पर ट्रैवेल्स कंपनी में काम करने वाली लड़कियों की गुंडागर्दी, सैलरी मांगने पर ड्राइवर को बेल्ट से पीटा, चेहरे पर मिर्च स्प्रे किया। pic.twitter.com/H4xmykGhmD

— Adi Vatsal (@VatsalAdi) September 19, 2022
Local media houses have identified the man as Dinesh, a taxi driver at a travel firm named Rahul Travels. According to some media reports, in his police complaint, Dinesh alleged that he used to work for the travel company, but never received salaries for the months of May and June 2022.
According to the reports, when he reached the company's office to fetch the outstanding money, the man said that the employees began misbehaving with him.
Also Read: Caught on cam: Two women pull hair, thrash each other during fight at toll plaza; video goes viral