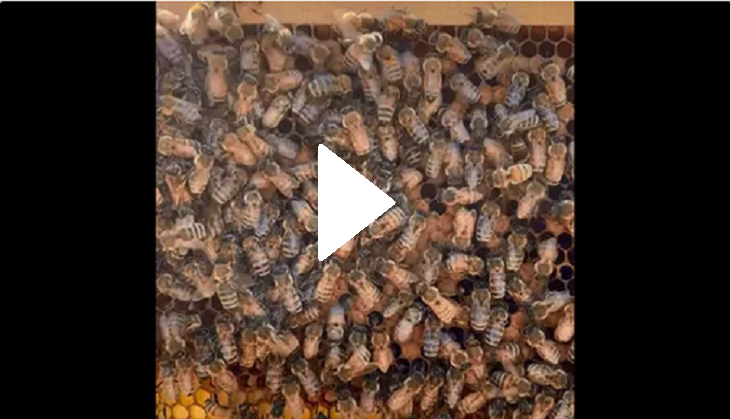 Screenshot from the video shared by texasbeeworks
If you are a puzzle solver then beekeeper Erika Thompson has brought a puzzle for you. The video has created a buzz online. In the video, Thompson shared a hive of bees. To make the challenge more interesting, she asked her followers to find a unique thing in the video- the queen bee.
"Can you find the queen bee in this hive? You'll need to be quick to find her before she is completely covered up by worker bees," Thompson wrote in the video caption.
She has shared some clues to find the queen bee.
Also Read: Woman checks sea otter's temperature; how he reacts will make you smile!
"1. The queen bee is the largest bee in the colony and she has a longer, more slender body. 2. Queens come in a variety of colors. This queen is a beautiful orangish-red color! 3. Queen bees have a large, bald, black spot on their backs," she added.
Check out the video and spot the queen bee:
She also shared the right answer with netizens in the same post.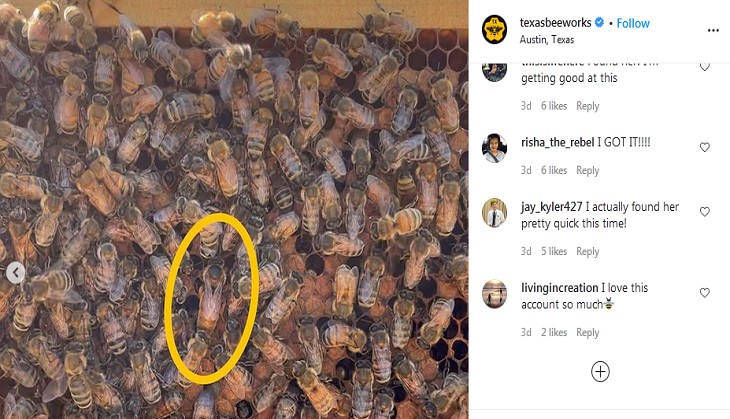 Since being shared online, the post of Thompson gathered over 20,000 likes. Netizens also found the game interesting and shared their answers also. Some users spotted the queen bee in the first attempt while some find difficulties in spotting the queen bee.
Also Read: Hair-raising Video: King cobra tries to follow toddler; know what happens next
Some even questioned that "How do queen bees become queen bees? What makes them the queen? So many questions."
Also Read: Man carries 22-foot-long snake on shoulder; video will leave your eyes wide open