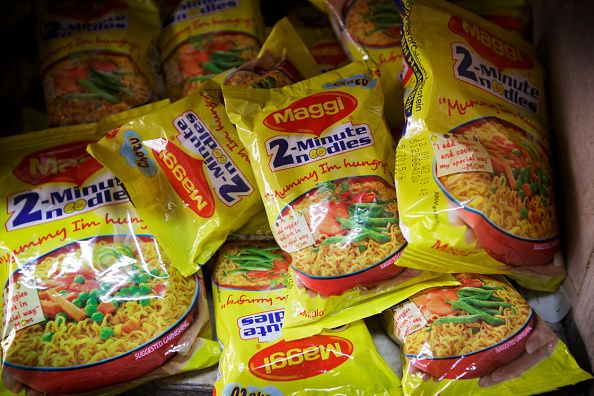 About 200 variants of more than 20 instant noodle brands were sent to laboratories after lead and monosodium glutamate (MSG) were found beyond permissible limits in the samples of Nestle's Maggi. The noodles will be checked according to food safety standards of packaged products.
Once the results are out, and the products do not conform to the set standards, these noodle brands will be withdrawn from the market. The manufactures of the instant noodle brands would be sent notices for withdrawal, the Food and Drugs Control Administration (FDCA) said.
Gujarat government had banned the sale of Maggi for one month in June. Later the ban was extended for another month.
Manufacturers of all the top brands as well as local soft drinks and ice creams would only get notices, if their products fail the tests. However it is also possible that by the time results are out, the batch from which samples were taken might be sold out in the market.
'Two hundred samples of more than 20 instant noodle brands have been taken and sent for multiple tests, including MSG and lead, to laboratories located in Vadodara, Rajkot and Bhuj,' Dr H G Koshiya, the commissioner of FDCA said.