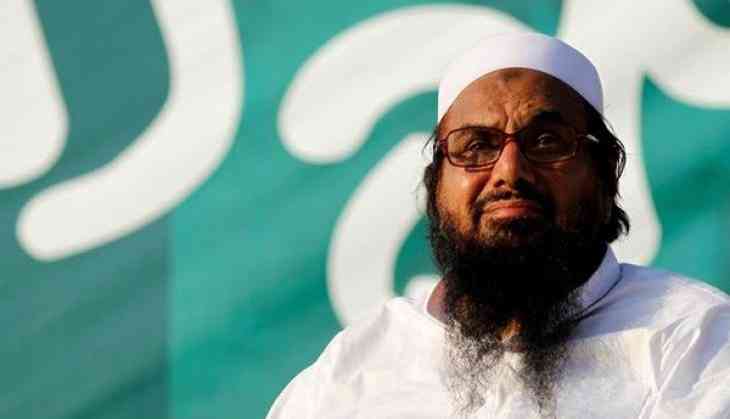 Banned charities a huge management challenge for Pakistan (ANI)
The Government of Pakistan may have banned all charities associated with the Hafiz Saeed-led Jamaat-ud-Dawa (JuD), but will face a huge challenge managing them, a foreign news agency report has said.
Islamabad hopes that by seizing control of the Jamaat-ud-Dawa (JuD) and Falah-e-Insaniat Foundation (FIF) charities, which the United States says are terrorist fronts, it can stave off being included on a global watch list.
According to the report, the sheer scale and diversity of these charities founded by Hafiz Saeed, shows how difficult it will be for the government to even run the network, let alone track and take control of all their sources of income and funding.
Each of the JuD's main facilities are protected by close-circuit TV cameras, huge iron gates and stout-built, bearded guards, including the sprawling 200-acre headquarters in Muridke located outside Lahore.
New signs have come up to rename these facilities, but according to the report, little else has changed since the February 14 ban order.
The federal government and the government of provincial Punjab are yet to draw up plans on how to run the network, which includes more than 300 seminaries, schools, hospitals, a publishing house and ambulance services.
Details on how to manage these facilities are reportedly being worked out in consultation with the federal government.
Saeed, one of the founders of the militant group Lashkar-e-Taiba (LeT), carries a USD 10 million bounty on his head inspite of being in a state of denial about funding militants.
Members of the Financial Action Task Force (FATF), an inter-governmental body that sets global standards for fighting illicit finance, were discussing a motion on Pakistan at a meeting in Paris this week. The move is part of a broader U.S. strategy to pressurize Islamabad to cut its alleged links to Islamist militants.
Pakistan was on the FATF "grey list" from 2012 to 2015 and is now scrambling to avert being put back on the list over fears that its economy could be damaged.
So far, operations at JuD charities are running largely as before.
For instance at the Muridke headquarters, there are 500 visitors daily. The institution looks after nearly 3,000 students and employees live on the site, which boasts manicured lawns, rice fields, sports grounds, hostels, residential colonies, a swimming pool and a horse stud farm.
At JuD's Hudabya Madrassa in Chakra, on the outskirts of Rawalpindi, which caters for nearly 160 students, 22 teachers and a dozen more of staff, just a caretaker had been appointed since the government takeover.
At a third facility, in the heart of Rawalpindi, a grand mosque was under construction, adorned with banners appealing for donations for the Muslims in Kashmir, Palestine and Syria.
Pakistan has long denied accusations of Washington, New Delhi and others that it supports Islamist militants operating in Afghanistan and disputed Kashmir.
Experts such as Arif Jamal, the author of the book "Call For Transitional Jihad: Lashkar-e-Taiba 1985-2014," believes global patience is running out insofar as Pakistan is concerned, and there are doubts that this government takeover of JuD and FIF may not be an entirely successful exercise in terms of convincing foreign powers that a dismantling of terrorist parties is taking place.
Those who have served the government such as former counter-terrorism chief Khawaja Khalid Farooq, say there are insufficient grounds to put Pakistan back on the FATF watch list.
Islamabad is doing its best to to block the FATF motion, describing it as an American pressure tactic
-- ANI