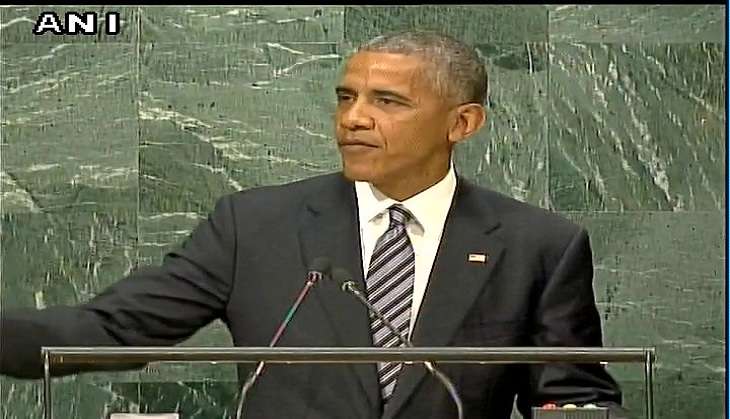 In yet another leak for the Democratic party in the United States, hacked emails published by WikiLeaks have revealed President Barack Obama's private email address.
WikiLeaks on Thursday tweeted that the Julian Assange-founded website has revealed 'first batch of US president Barack Obama emails sent via secret address'. The tweet clearly implied that there is more to come in future.
WikiLeaks reveals first batch of US president Barack Obama emails sent via secret address [email protected] https://t.co/Ni95WAl8a6

— WikiLeaks (@wikileaks) October 20, 2016
The website has leaked seven messages which involved '[email protected]' as the e-mail address indicating that this email address belonged to President Obama.
Most the messages involving Obama's alleged email address are from 2008 when he was about to win the elections.
According to media reports, in one of the emails, dated 4 November, 2008, John Podesta, co-chair of Obama's transition team, urged the then senator Obama to not accept the invitation to a G-20 meeting if outgoing President George W Bush invited him that night after Obama is officially elected. He listed several pros and cons of attending the summit.
"On the chance that President Bush would raise this with you tonight, I wanted you to be aware that it is the unanimous recommendation of your advisors that you NOT attend," Podesta said.
Notably, President Obama didn't attend the G-20 convened in Washington.
An international news agency reported that the email address may still be functional as an e-mail sent on Thursday to the address didn't bounce back immediately.
The leaked emails have 'G-20', 'diversity', 'economic staffing solution' and 'contact information' as the subject lines.
The other email addressed that have been mentioned in the leak are [email protected], [email protected] and [email protected]
An email sent from the email ID [email protected] to [email protected], dated 2008-10-06, with the subject line 'Diversity' addresses the receiver of the email as 'Barack' indicating that the address belongs to Obama.