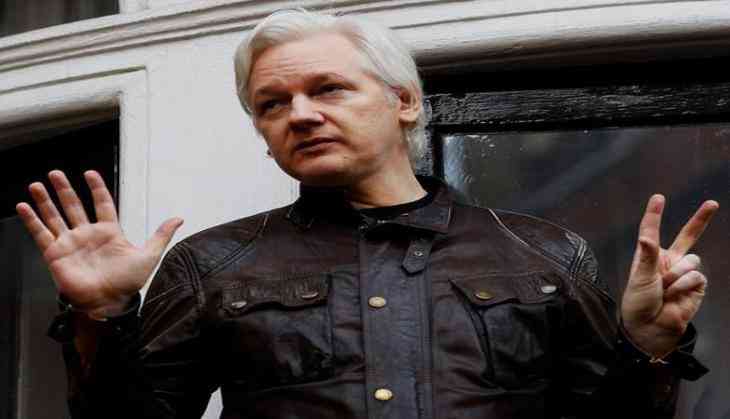 Julian Assange, who has been under asylum since last seven years, has been arrested at the Ecuadorian embassy in London.
Since 2012, the founder of the WikiLeaks was on bail over a sexual assault allegation against him in the Sweden.
AFP News Agency : British police arrest Wikileaks founder Julian Assange pic.twitter.com/Gry9G3wULw

— ANI (@ANI) April 11, 2019
The police, in a statement has aid, "The MPS had a duty to execute the warrant, on behalf of Westminster magistrates court, and was invited into the embassy by the ambassador, following the Ecuadorian government's withdrawal of asylum."
While Assange was arrested, he had earlier claimed that if he gets extradited to Sweden, he would get arrested immediately for releasing various US diplomatic documents in his WikiLeaks publication.
UK's Home Secretary Sajid Javid has said over the issue, "Nearly seven years after entering the Ecuadorian embassy, I can confirm Julian Assange is now in police custody and rightly facing justice in the UK. I would like to thank Ecuador for its cooperation & @metpoliceuk for its professionalism. No one is above the law."
Although, the US administration has never confirmed any charges against Julian Assange until now, bit it was in November last year when after a mistake in a document, it was hinted that criminal proceedings might be initiated against Assange.
Jeremy Hunt, Foreign Secretary of Britain, tweeted, "Julian Assange is no hero and no one is above the law. He has hidden from the truth for years. Thank you Ecuador and President Lenín Moreno for your cooperation with the Foreign Office to ensure Assange faces justice."
aLSO READ: Pakistan opted for 'measured response' to India's February 26 air strikes, says Imran Khan