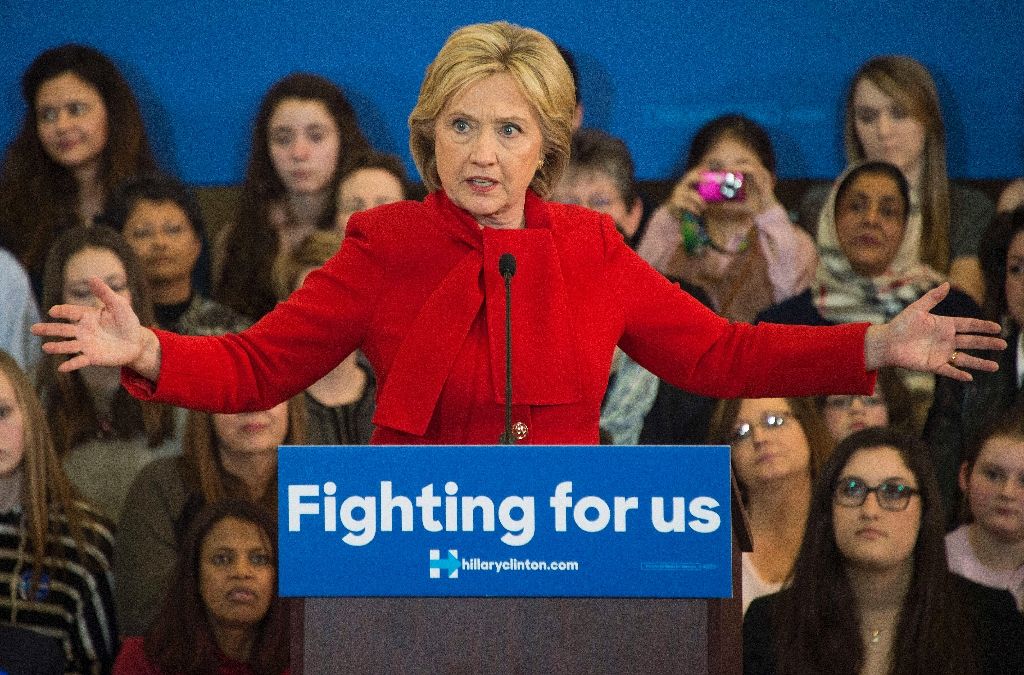 Despite sweeping primaries and intimidating his competition, there seems to be no end to Republican frontrunner Donald Trump\'s hate-spewing.
After belittling Marco Rubio with \'Little Marco\' and Jeb Bush with \'Low-energy\', now Trump has a new name for his rival, Democratic frontrunner Hillary Clinton.
GOP frontrunner and Republican Donald Trump will never let an opportunity to slam his opponents go to waste, or so it may seem.
This time around, Trump, who has attacked a wide array of minority communities and wedged differences between different support groups, has his eyes set on Hillary Clinton.
In a video posted on Instagram on Wednesday, Trump referred to the Democratic frontrunner as a barking dog. The video features footage of Russian President Vladimir Putin and Islamic State militants before it cuts to Clinton speaking at a conference, or precisely barking.
This isn't the first time Trump has resorted to such measures to belittle his competition. Like a high-school bully, he has called Marco Rubio as "Little Marco" and Jeb Bush as "low-energy". But there's a catch with the Clinton video.
The footage is real. Clinton did bark like a dog at a rally in Nevada, to describe a radio ad she heard while in Arkansas, as reported by MotherJones.
But in keeping with Trump's style, the ad takes her speech out of context and attempts to paint Clinton as someone with low credentials in matters of defence or foreign policy. The video footage is followed by the words "We don't need to be a punchline!"
Watch the video here: