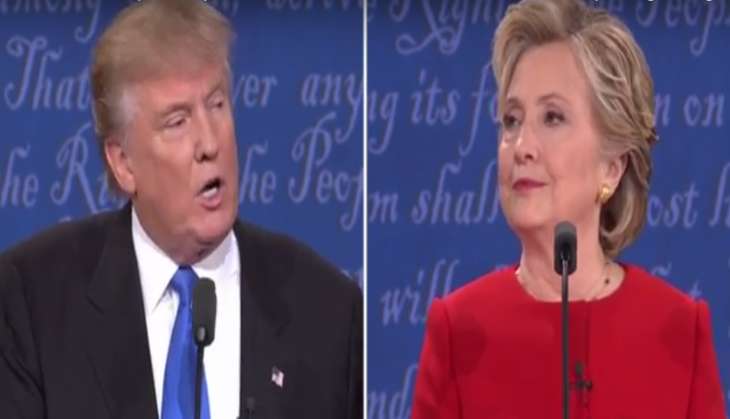 US presidential candidates Hillary Clinton and Donald Trump took each other on in a 90-minute-long debate at Hofstra University, Long Island, New York.
The debate, the first between the two candidates, was hosted by Moderator Leslie Holt of
NBC News
.
The presidential debate has set a record for being the most-watched television debate of all time. This is the first of three debates which will be held before America goes to polls on 8 November.
Also Read: Donald Trump - Hillary Clinton debate: Who won? This breakdown will help you decide
Watch the full debate here:
While the two were at odds on several issues - including the economy, terrorism, the Trans-Pacific Partnership deal - things turned personal when Trump accused Clinton of not having the stamina to be President. In response, Clinton said she had visited 112 countries during her term as secretary of state.
Also Read: Adrift in a sea of violence: Obama's legacy, and the prospect of a Trump or Clinton presidency
Clinton also brought up the issue of Trump allegedly evading taxes. In his rebuttal, Trump said: "I will release my tax returns against my lawyer's wishes when she releases her 33,000 e-mails that have been deleted," linking the two scandals that have often overshadowed their respective campaigns.
Also Read: The Trump & Clinton guide to things bisexuals are sick of hearing
Trump and Clinton will lock horns again on 9 October and 19 October.
Also Read: How Dostoevsky predicted Trump's America
Also Read: Trump, Clinton and the future of global democracy
Also Watch: John Oliver on Hillary Clinton & 'America's wealthiest hemorrhoid', Donald Trump