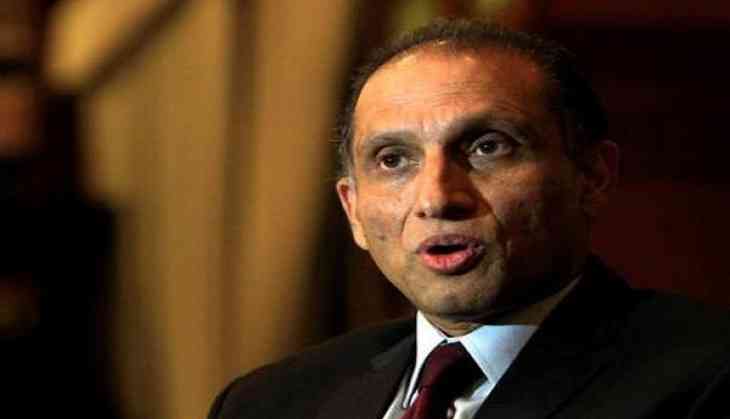 Aizaz Ahmad Chaudhary (ANI)
Pakistan's Ambassador to the United States (US), Aizaz Ahmad Chaudhry has said Washington should cooperate with Islamabad to restore peace in Afghanistan.
"Pakistan and U.S. share similar stance to eliminate terrorism and restore peace in Afghanistan. Pakistan has been bearing the burden of more than 3.5 million Afghan refugees for four decades and US should help us for their return to homeland," Associated Press of Pakistan (APP) quoted Chaudhry as saying.
Emphasising that the Taliban leadership has shifted to Afghanistan, the envoy said there was no safe haven for terrorists in Pakistan, as the country's armed forces had destroyed all terrorists' nurseries on their soil.
Reiterating that Pakistan has always cooperated with the U.S. in the war against terrorism, Chaudhry asserted that his country had attained immense success in war against terrorism.
The envoy, also while speaking to a news channel, said it was unfair that the U.S. was blaming Pakistan for its failures in Afghanistan instead of praising Pakistan's role in the region.
Regarding U.S. President Donald Trump's tweet, in which he had accused Pakistan of lying and cheating in war on terrorism, Chaudhry said both civil and military leadership were united to protect the country in any situation.
Earlier, Trump, had once again, castigated Pakistan for providing safe havens to terrorists.
Trump, in a strongly-worded tweet, said America had been "foolishly" giving aid to Pakistan for 15 years, but in return, it has only received "lies and deceit".
In line with Trump's remark, the U.S. has recently announced to cut off military aid to Pakistan, for not taking "necessary steps" to curb terrorism.
--ANI