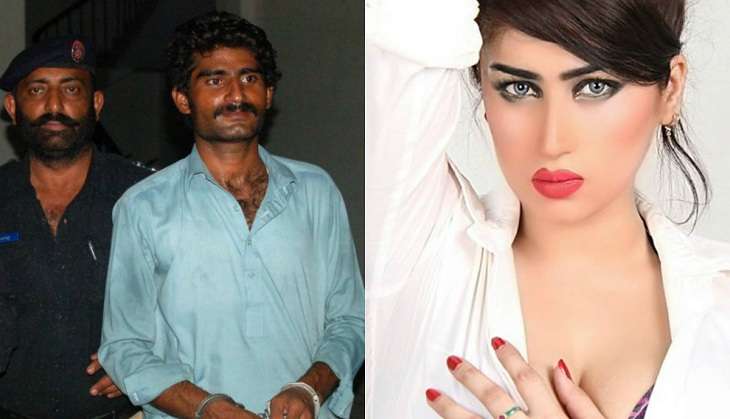 The father of Pakistani internet sensation, Qandeel Baloch, has said that his son Muhammad Waseem Baloch should be shot dead for murdering her in the name of "honour".
While speaking to a foreign broadcasting organisation, parents of slain model expressed their grief over her death.
"I say he should be shot on sight. He suffocated my little one," her father, Anwar Azeem, said.
Qandeel's mother claimed that Waseem had drugged her and Azeem the night he murdered Qandeel. "My husband and I fell deep asleep. We had drunk milk, it had been mixed with sedatives," she said.
"In the morning, I called Qandeel for breakfast, but she didn't get up. Her whole face was covered in bruises, her tongue was black, her lips were black," TOI quoted Qandeel's mother as saying.
"We were drugged, asleep upstairs. She must have called out to us," Azeem said, adding that his daughter was his "best friend", while calling his son, Waseem, "crazed".
Muhammad Waseem was apprehended by Pakistani police officials on 16 July. He told reporters that he had "no regrets" about killing his sister. He said that he had killed her because he was outraged over her social media posts - including a controversial one with prominent Muslim cleric Abdul Qavi.