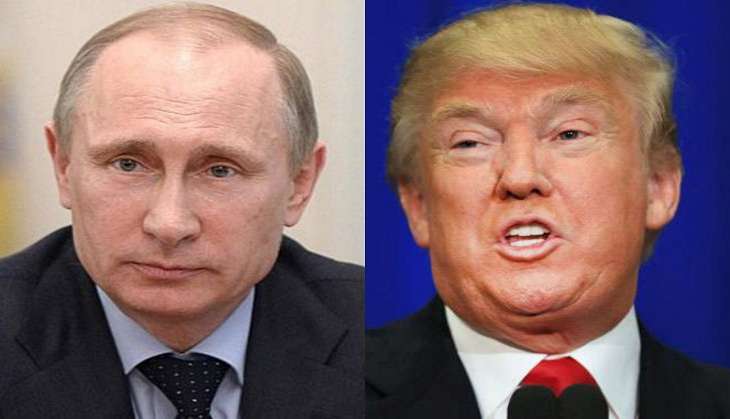 Vladmir Putin, Donald Trump vow to strengthen bilateral ties
Russian President Vladimir Putin spoke with US President-elect Donald Trump on 14 November, for the first time after the latter's win in the election, and emphasised on the potential for bilateral cooperation.
According to a Kremlin summary of the phone call, Putin said he was ready for "a dialogue of partnership with the new administration based on the principles of equality, mutual respect and non-interference in the internal affairs of each other," reports the Guardian.
A statement from Trump's team said the Russian President congratulated the newly-elected president on winning "a historic election".
"During the call, the two leaders discussed a range of issues including the threats and challenges facing the United States and Russia, strategic economic issues and the historical US-Russia relationship that dates back over 200 years," said the statement.
"President-elect Trump noted to President Putin that he is very much looking forward to having a strong and enduring relationship with Russia and the people of Russia," it said.
While for many world leaders, Trump getting elected is full of confusion and horror, Russia hopes a Trump presidency will mean less preaching from the West and freedom to act as it pleases in Ukraine and Syria.
Putin's spokesman, Dmitry Peskov, said the two leaders shared a "phenomenally similar" outlook on foreign policy.