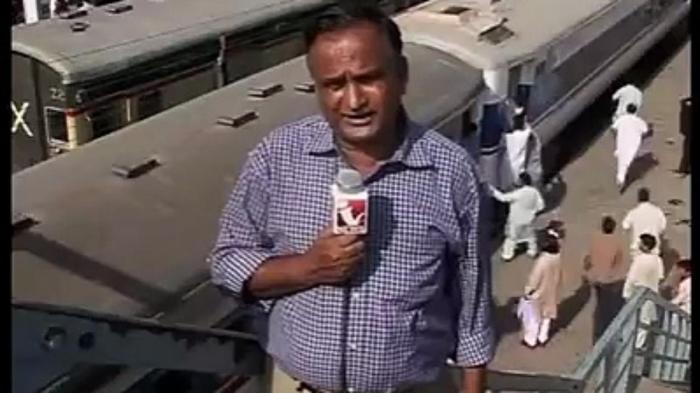 Chand Nawab, a Pakistani journalist, has been reportedly beaten up at the Karachi Cantt Station. According to a Pakistani news website, arynews.tv, Nawab and his team went to cover an assignment for 92 News Channel, related to departure of trains from the station when railway officials and police allegedly attacked them.
However, it is not sure if the reporter had done anything objectionable or beyond his domain while covering the assignment.
Chand Nawab from Azhar Khan on Vimeo.
Chand Nawab shot to fame in India when actor Nawazuddin Siddiqui played a character inspired by him in Kabir Khan's Bajrangi Bhaijaan. The film that starred Salman Khan, has broken many records, apart from the Box-Office ones and is in the contention list for India's official entry to Oscars, this year