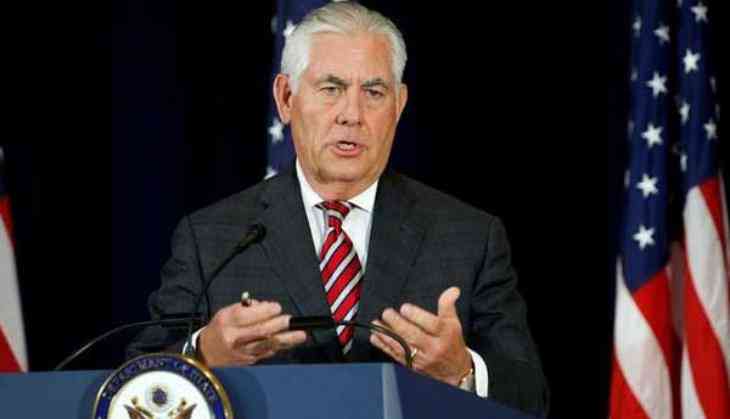 US shuts down Russia's Consulate in San Francisco
In a series of diplomatic 'tit-for-tat', the Trump administration has ordered Russia to close its Consulate in San Francisco and to scale back diplomatic presence in New York and Washington.
This latest order comes in response to the Kremlin's decision to force the United States cut its diplomatic staff in Russia.
Secretary of State Rex W. Tillerson conveyed to Russia's foreign minister, Sergey V. Lavrov, in a phone call, bore all of the hallmarks of a Cold War-era grudge match, the New York Times reported.
Russia's Foreign Minister Sergey Lavrov said the U.S. law on sanctions against Russia "has become another link in the chain of unfriendly steps and dangerous for international stability, striking a powerful blow to the prospects for bilateral cooperation."
The U.S. gave Russia mere 48 hours to close its San Francisco Consulate, along with smaller Russian posts in Washington and New York.
"The United States is prepared to take further action as necessary and as warranted," said State Department spokeswoman Heather Nauert. She added the U.S. hoped both countries could now move toward "improved relations" and "increased cooperation."
"In the spirit of parity invoked by the Russians," Nauert, said in a statement, the United States would require Russia to close the three offices by Saturday.
Russian foreign minister Lavrov "expressed regret at the escalation of tension in bilateral relations" and said that the Russian government would study the move before deciding how to respond, the New York Times quoted Anatoly I. Antonov, Russia's new ambassador to the United States as saying.
Russia's new Ambassador to the United States Anatoly I. Antonov was greeted by the news of the U.S. ordering closing down of Russian Consulate in San Francisco. The Russian envoy said that Moscow would respond without "hysterical outbursts."
Antonov said, "It's necessary to calmly sort things out, It's necessary to act calmly and professionally."
-ANI