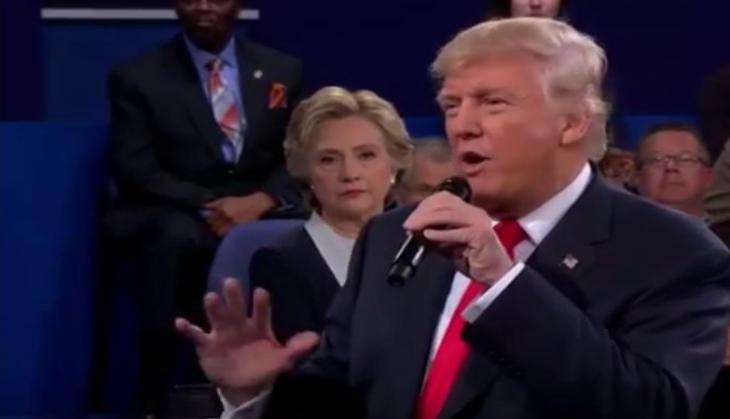 Donald Trump terms sexual assault allegations as absolutely false
The Republican presidential nominee Donald Trump has dismissed all the allegation of sexual assault terming them as "absolutely false" in Florida on 13 October.
Two women, reportedly, accused Trump of sexual assault. Jessica Leeds, 74, accused the businessman of groping her on a plane while Rachel Crooks alleged the Republican nominee kissed her outside an elevator in Trump Tower when she was a 22-year-old receptionist in 2005.
Addressing a gathering in Florida's West Palm Beach, Trump termed the women, who accused him of sexual misconduct, as "horrible liars".
The Republican candidate has claimed that he has evidence to prove that the accusations are false and that he would release that at the "appropriate time".
Also Read:3 women accuse Donald Trump of inappropriate touching
Here is what he said:
"These vicious claims about me of inappropriate conduct with women are totally and absolutely false. And the Clintons know it, and they know it very well. These claims are all fabricated. They're pure fiction and they're outright lies. These events never, ever happened and the people said them meekly fully understand. You take a look at these people, you study these people, and you'll understand also.