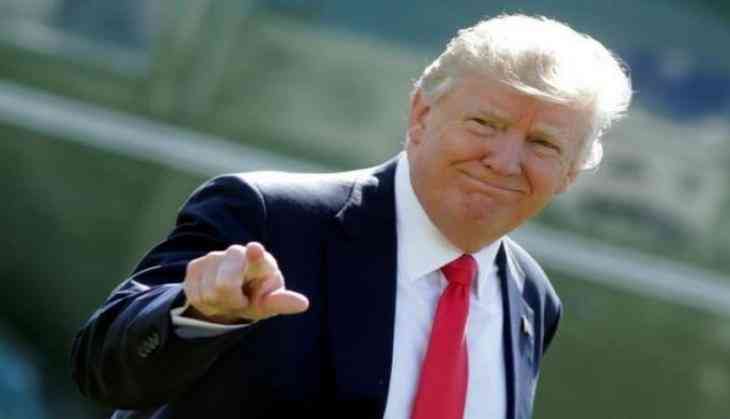 U.S. President Donald Trump will unveil his administration's new policy toward Cuba in a speech in Miami on 16 June.
It is being speculated that Trump will roll back portions of Obama Era policies that softened relations with Cuba, CNN has reported.
President Barack Obama lifted the U.S. embargo against Cuba which culminated with the restoration of full diplomatic relations with Cuba in 2016, exchanged prisoners with the Cuban government. Obama became the first US president since 1928 to visit Cuba and he acted without going to Congress, and used executive powers for the opening up of Cuba.
Trump will likely announce the United States will no longer make unilateral concessions to Cuba. Miami has long been an enclave for anti-Castro Cuban exiles.
American officials said Trump is likely to blast Havana for human rights abuses and impose sanctions on officials suspected of carrying out repression of dissidents.
There is also likelihood that Trump may demand that U.S. fugitives such as Assata Shakur, who has been living in exile in Cuba for three decades, after being convicted of killing a New Jersey state trooper and escaping from a US prison, be extradited.
The Obama administration's changes were viewed as a significant relaxation of tensions between the U.S. and Cuba since Fidel Castro's 1959 revolution.
In January, Cuban President Raul Castro, who has said he will step down in February 2018, said his government wished "to pursue a respectful dialogue and cooperation on topics of common interest with the new government of President Donald Trump."
White House Press Secretary Sean Spicer had indicated in February that a tougher posture toward Cuba could be in the works.
"We are in the midst of a full review of all US policies towards Cuba. The president is committed to an agenda of ensuring human rights for all citizens throughout the world and as we review those policies in Cuba, that will be forefront in those policy discussions," he said.
-ANI