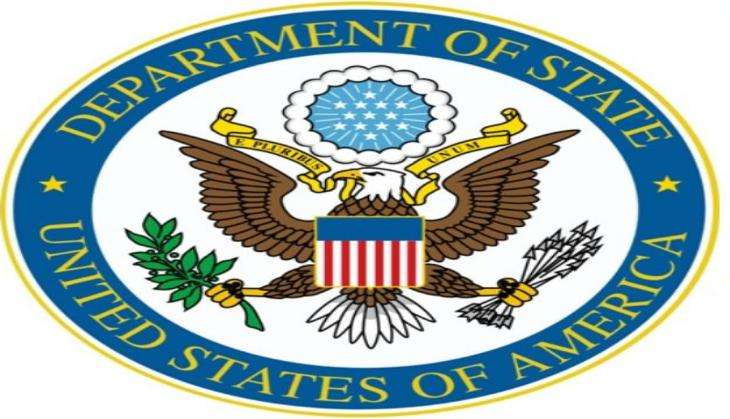 The US State Department has designated the Pakistan-based terror group's student wing Al-Muhammadia Students a "terrorist organisation" and slapped sanctions against its two top leaders.
In a press release, the State Department said, "Through its authorities under Section 219 of the Immigration and Nationality Act and Executive Order (E.O.) 13224, the State Department announces the amendment of the Foreign Terrorist Organization (FTO) and Specially Designated Global Terrorist entity designations of Lashkar e-Tayyiba (LeT) to include the alias Al-Muhammadia Students (AMS)."
"The consequences of the FTO and E.O. 13224 designations include a prohibition against knowingly providing, or attempting or conspiring to provide, material support or resources to, or engaging in transactions with this organization, and the blocking of all property and interests in property of designated persons subject to U.S. jurisdiction," the release added.
The State Department further said that these actions have been taken in consultation with the Departments of Justice and the Treasury.
"This designation is being timed in coordination with today's Treasury designation of two LeT senior leaders, Muhammad Sarwar and Shahid Mahmood ," the media note said.
In December 2001, the Department of State had designated Lashkar-e-Taiba (LeT) as a Foreign Terrorist Organisation.
"Since the original designation occurred, the LeT has repeatedly changed its name and created front organizations in an effort to avoid sanctions. To that effect, Al-Muhammadia Students is the student wing of LeT. Founded in 2009, AMS is a subsidiary of LeT and has worked with LeT senior leaders to organize recruiting courses and other activities for youth," the release stated.
-ANI