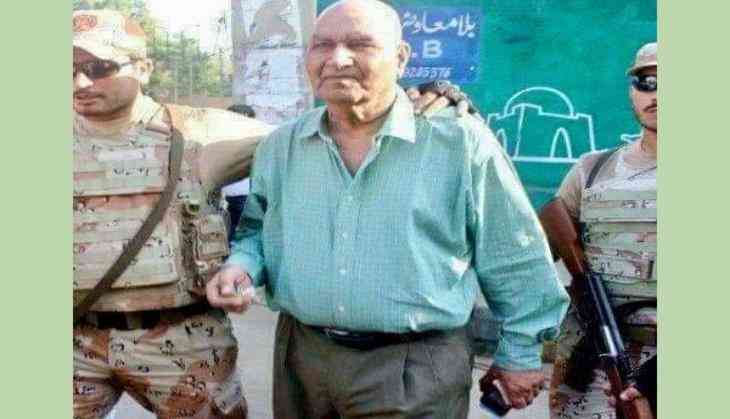 United Kashmir People`s National Party (UKPNP) Exiled Chairman Sardar Shaukat Ali Kashmiri strongly condemned the extrajudicial killing of Muttahida Qaumi Movement (MQM) London's deputy convener Dr Hasan Zafar Arif.
Sardar Shaukat said this is another shocking example of violence against those speaking out for truth and justice in Pakistan.
"Professor Dr Hassan Zafar was kidnapped and now his tortured body dumped in Karachi city. As usual, law enforcement forces eliminated a political opponent and now are in a state of denial that they are unaware of Professor Hassan Zafar`s killing," he said.
Sardar Shaukat Ali Kashmiri further said how pity and shameful it is that a 72-years-old professor, an intellectual, a democrat and a peace-loving person was kidnapped and brutally killed by law enforcement forces of Pakistan.
"We are shocked and pained by the brutality and atrocities being perpetrated by Pakistan against oppressed nations and ethnic groups," he said.
The exiled chairman averred that the international community, especially United Nations (UN) should take serious note of barbarism and atrocities committed by Pakistan.
"U.N., international community and human rights organisations should put pressure on Pakistan to respect human rights, freedom of expression and demolish the prevailing impunity that permits such attacks against political opponents, civil society activists and human rights defenders," he said.
Sardar Shaukat also demanded that U.N. should send its fact-finding mission to investigate this case and cases of enforced disappearances, kidnappings, extrajudicial killings and crimes against humanity in Pakistan.
"Those responsible for such heinous crimes should be urgently brought to justice and punished," he said.
MQM leader Dr Arif was found dead in a car in Karachi's Ilyas Goth area on Sunday.
Dr Arif, who was also the MQM-London's deputy convener, used to teach Philosophy at the University of Karachi.
"The body of Hassan Zafar Arif, son of Maqbool Hassan, 70-72-years-old, was found from car number ANC-016, Lancer silver at Ilyas Goth," the Dawn quoted station house officer (SHO) at Ibrahim Hyderi police station as saying.
-ANI