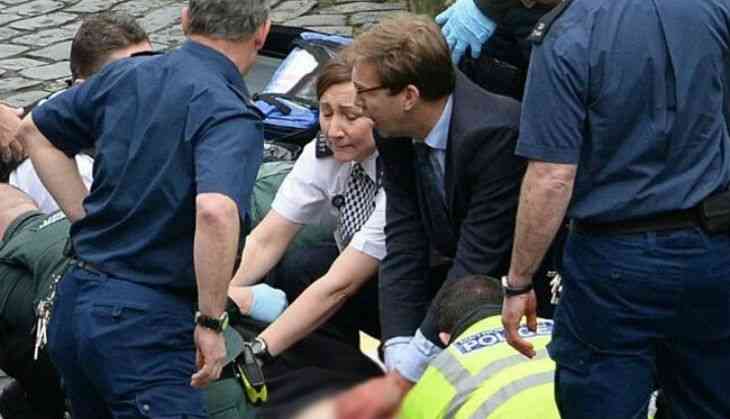 At least five people have been killed today near the British Parliament complex, in what Scotland Yard are describing as a "terrorist incident".
All the MP's were asked to shelter inside following the attack as the parliament lock-down continued for hours.
The assailant attacked the building's guards with a knife in his hand. At least one police officer got gravely injured in the attack and the attacked was shot by the police.
British MP Tobias Ellwood, a hero, refused to be inside and rushed to help the wounded officer.
UK Foreign Office minister Tobias Ellwood is believed to have administered mouth-to-mouth resuscitation to the stabbed police officer but unfortunately couldn't save his life. The officer succumbed to his injuries.

Ellwood, whose military training kicked-in at the time of terror attack in London, has served as a captain in the Royal Green Jackets from 1991 to 1996.
Leaders from all around the glove have condemned the attack.
None of the groups has claimed the responsibility for the attack and the efforts are being made to find if there was more than one attackers.