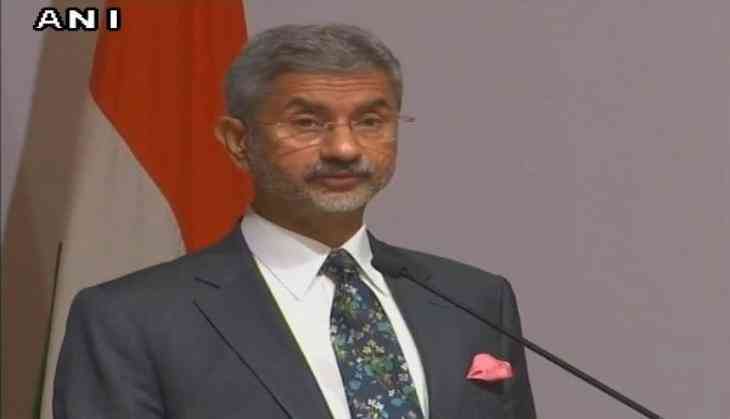 Deliberating on United States' changing global strategic approach, Indian Foreign Secretary S. Jaishankar said that Washington is not 'withdrawing' as is being widely speculated, but is instead seeking to negotiate a better deal.
Delivering a lecture to mark the 25th anniversary of India-ASEAN relationship in Singapore, Jaishankar said that the approach of the United States today is important for ASEAN and the world as its continued presence in the Asia-Pacific region is an important factor in the calculations of all nations.
"There seem to be a number of parallel processes at work, the United States is, generally speaking, reframing its terms of engagement to the world, in some arenas there may be a redefinition of its objectives in others we may be looking at a redrawing of its postures," said Jaishankar.
He said that conclusions should not be reached as yet as these are early days of the new administration, and added, "let's be clear about what is not happening, the United States is not withdrawing from the world. On the contrary, it is seeking to get what it hopes to be a better deal from the rest of the world."
He also deliberated over Indo-China and Indo- Japan ties during the lecture.
The Foreign Secretary further said that presently India and ASEAN must have honest conversations on the big issues listing out five of them.
Firstly, connectivity - both physical and softer forms- as he added, " We believe in transparent development of infrastructure and use of responsible debt financing practices while aligning respect for sovereignty and territorial integrity ensuring transfer of technology, rule of law and protection of the environment."
Second key issue outlined was maritime security. Jaishankar said that India supports and respects freedom of navigation over flight and commerce throughout the region and that it expects nations to resolve territorial and maritime disputes peacefully and in accordance with the international law.
Third was terrorism and radicalization which he said was a shared challenge.
"Perhaps there could be greater appreciation that it is India that insulates this region from many of the viruses proliferating to its best," said Jaishankar.
Fourth was economic globalization on which the Foreign Secretary said, "even as we counter protectionism it is important to analyse the causes for this trend."
And lastly, advancing Asian security architecture founded on commonly accepted norms and rules.
-ANI