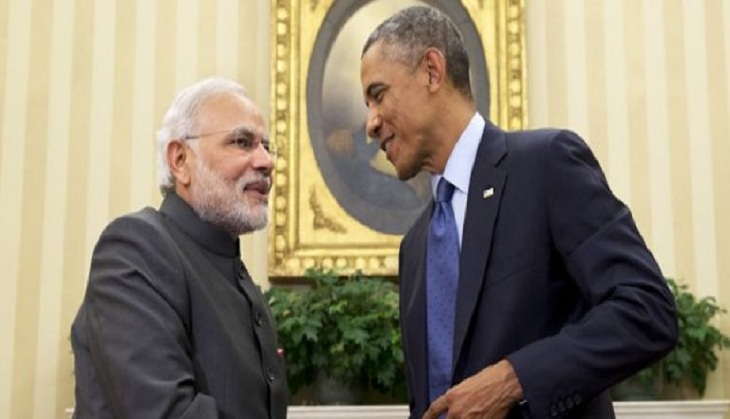 Ahead of Prime Minister Narendra Modi's visit, the United States asserted that the county is looking forward towards building stronger ties with its 'vital partner' India, based on security and economic stability.
"The breadth of the US-Indian relationship is wide. As we mentioned earlier, it addresses security; it's got a strong economic component. We're looking to build closer relationships across the board with India, because we see it as a vital partner in the region," State Department Deputy Spokesperson Mark Toner said in a press briefing.
Toner said that US Secretary of State John Kerry will be involved with PM Modi's visit to the US in June. He also said that there will be meetings at the State Department.
The Deputy spokesperson also said that the the US-India relationship is of incredible significance, not only to the region but to the world.
"We have a broad bilateral and multilateral relationship with India and look forward to engaging on all those issues," he added.
Prime Minister Modi will embark on a five nation tour that kicks off next week, where he will first head to Afghanistan on 4 June and from there to Qatar on 5 June for a bilateral visit.
Then the Prime Minister will fly to Switzerland on 6 June and then to the United States for a bilateral visit on 7 June and 8 June.
He will address a joint session of the US Congress on 8 June. According to reports, he is then expected to visit Mexico before returning home on 10 June.
-- With ANI inputs