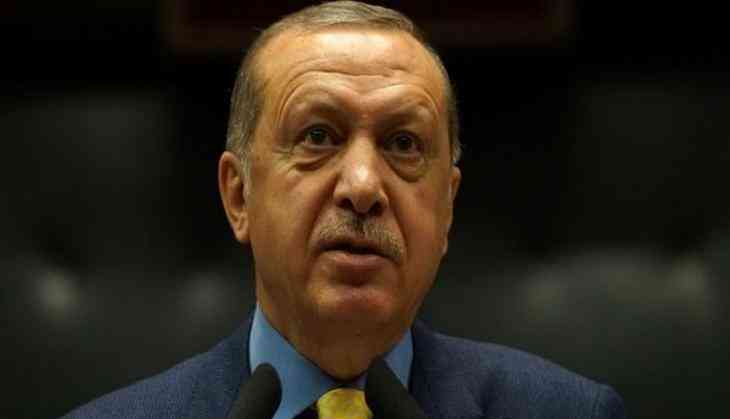 Turkish MPs approve troop deployment to Qatar base (ANI)
Turkey's parliament has approved a draft bill allowing its troops to be deployed to a Turkish military base in Qatar, an apparent move to support the Gulf Arab country.
The legislation was passed with 240 votes in favour. The bill focused on allowing troops to be deployed to a Turkish military base in Qatar, which was set up by Ankara as part of an agreement signed in 2014.
The bill, drafted before the rift, passed with 240 votes in favour, largely with support from the ruling Justice and Development Party (AKP) and nationalist opposition Nationalist Movement Party (MHP), Russia Today reported.
The parliamentary approval comes after Turkish President Recep Tayyip Erdogan expressed disapproval of the diplomatic and trade isolation of Qatar by some of the biggest Middle Eastern powers,
"I hope that all sanctions against Qatar will be lifted as soon as possible," Erdogan said.
Erdogan has slammed Arab states for turning their backs on Qatar, which has vehemently denied supporting militant groups.
Several countries like Saudi Arabia, the United Arab Emirates (UAE), Bahrain, Egypt, Yemen, the Maldives, and one of Libya's that isolating Qatar and imposing sanctions will not resolve any problems, adding that Turkey
will do everything in its power to help end the diplomatic row. The Turkish bill was drafted before the row between Qatar and Arab nations erupted.
-ANI