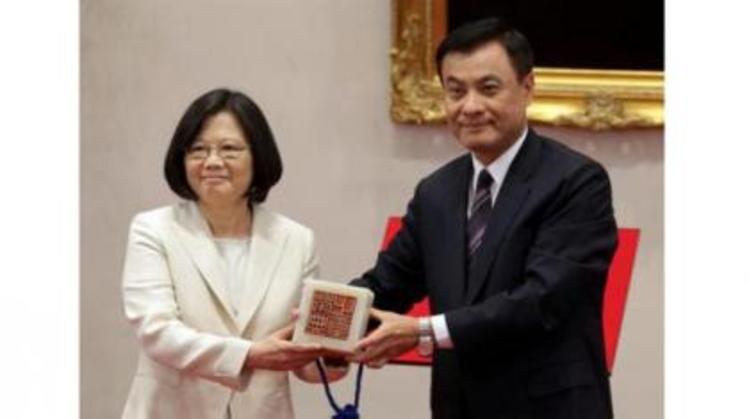 Tsai Ing-wen was sworn-in as the new President of Taiwan on 20 May. With her appointment, Tsai has scripted Taiwanese history to become the first woman to be elected as the female leader of the country in a landslide victory over the ruling Kuomintang.
The 59-year-old Tsai began her four-year term as the President after an inaugural ceremony at the Presidential Office during which the national anthem was sung, Guardian reported.
The DPP chairwoman and former vice-premier scored a convincing victory in the 16 January election.
She took over from President Ma Ying-jeou , who served two four-year terms since May 2008.
Huang Chung-yen, who will be the Presidential Office spokesman, said the main goal of Tsai's government is to build a better country for the young, adding she hopes to achieve that by gradually adjusting political, social and economic structures that are unfriendly to today's young people.
He spoke of five main topics that Tsai will cover in her speech: transformation of Taiwan's economic structure, improvement of the social safety net, fairness and justice, peaceful and stable development in the region and relations across the Taiwan Strait, and diplomacy and Taiwan's role in the world, reports ChinaPost.
The Taiwanese Ministry of Foreign Affairs said nearly 700 heads of state, diplomats and dignitaries would be attending the event in Taipei.
Tsai's election win was only the second ever for the DPP - the Kuomintang (KMT) has been in power for most of the past 70 years.
--ANI