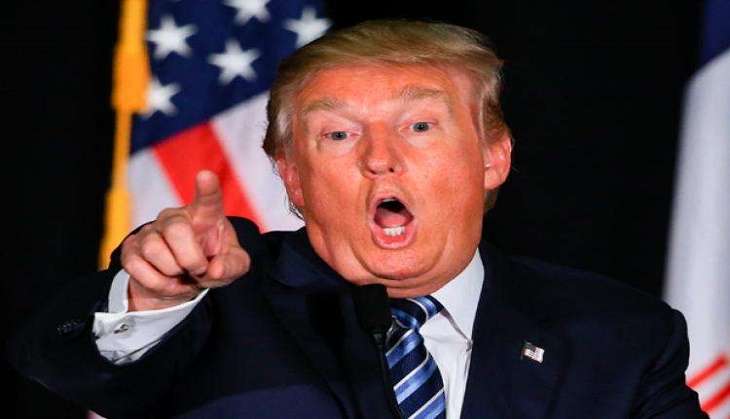 Republican Party's presumptive presidential nominee Donald Trump has modified his previous stance on banning Muslims from the United States. He has now said that he only wants to ban Muslims from countries "with heavy terrorism".
While speaking to reporters in Scotland, Trump said that he would not have a problem if a Muslim from Scotland came into the United States.
Trump's spokesperson Hope Hicks affirmed in an email that Trump's ban would now just apply to Muslims from terror-struck states, Washington Post reported. However, she did not speak about non-Muslims residing in these terror states or Muslims living in peaceful countries.
On 7 December 2015, Trump called for a "total and complete shutdown" of the entry of Muslims to the United States. He also refused to budge over his call to ban all Muslims from entering the US even as Republican presidential rivals questioned his controversial stance, with Jeb Bush wondering if the frontrunner also meant banning Muslims from countries like India and Indonesia which are strong allies of the US.
"I want security for this country. We have a serious problem with radical Islam. We have a tremendous problem. It's not only a problem here. It's a problem all over the world," Trump had said as he refused Jeb Bush's request to review his plan.
Virginia GOP delegate sues to avoid voting for Trump
Carroll Correll Jr, a Republican National Convention delegate from Virginia has filed a federal lawsuit to avoid voting for Trump at the party convention - scheduled to be held in July.
Correll argued that he was being "forced to vote against his conscience was a violation of his constitutional rights," Reuters reported.
Correll's complaint, as accessed by CNN, reads as follows:
"Correll believes that Donald Trump is unfit to serve as President of the United States and that voting for Donald Trump would therefore violate Correll's conscience... Accordingly, Correll will not vote for Donald Trump on the first ballot, or any other ballot, at the national convention. He will cast his vote on the first ballot, and on any additional ballots, for a candidate whom he believes is fit to serve as President."