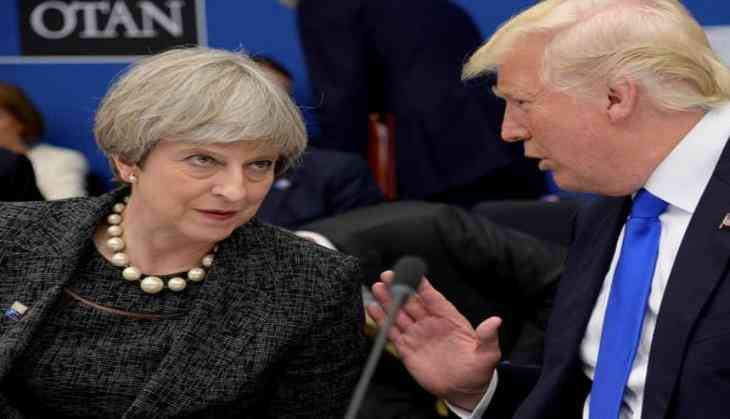 United States President Donald Trump expressed regret over the leaked information in regard to the deadly Manchester terror attack on 25 may.
Fox News reported the statement released by the White House saying, "These leaks have been going on for a long time and my Administration will get to the bottom of this. The leaks of sensitive information pose a grave threat to our national security."
"There is no relationship we cherish more than the Special Relationship between the United States and the United Kingdom," Trump said in the statement and promised that his administration would get to the bottom of the matter.
President Trump also reportedly ordered the Justice department to launch investigation into the leaks from the Manchester blasts.
The UK Government has expressed its anger after U.S. newspaper New York Times published photos showing the scene of the Manchester Arena attack that left 22 dead and several others injured.
The photos were also consequently published in the UK media.
UK Prime Minister, Theresa May's office released a statement ahead of her meet with the US President at Brussels saying that May will "make clear to President Trump that intelligence that is shared between our law enforcement agencies must remain secure."
Politico confirmed that May rebuked the leaks and reported that senior UK official saying, "The prime minister expressed her view that the intelligence sharing relationship with the U.S. is hugely important and valuable but obviously the intelligence needs to be kept secure."
-ANI