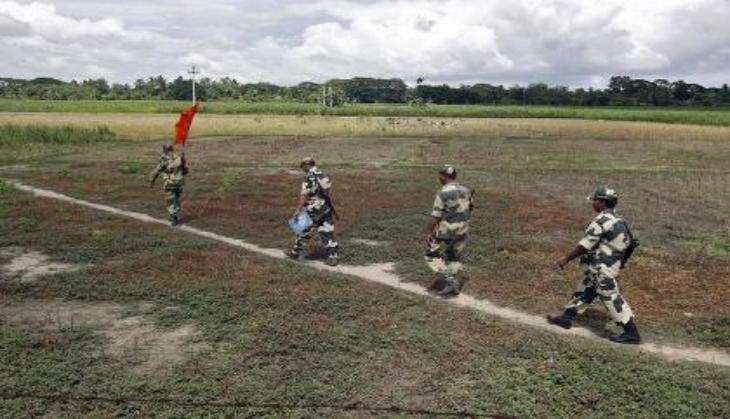 India is working towards completing the fencing work of the entire border with Bangladesh in two years, a top official engaged with the fencing work has said.
"We have agreed on an action plan in which and we are hoping that by December 2017 all the places where physical barriers are possible those barriers will be erected, if there are some riverine stretches where physical barriers are not possible we will have no physical barriers so that sealing of border can actually be done," said Susheel Kumar, Secretary Border Management under the Union Ministry of Home Affairs.
"Fence is on requirement basis. Like Tripura, I have had a discussion with Meghalaya, two days back I had a discussion with West Bengal, so everywhere we are trying to complete the fence with the Bangladesh border. Assam we have already taken a decision that within two years we are going to seal that border. Assam has much more riverine stretches but we have decided that we will completely seal that in two years time," he said.
Kumar made the comments after a review meeting in the presence of Chief Secretary YP Singh, DGP K Nagaraj, IG BSF JB Sangwan, District Magistrates of all eight district of the state and various construction agencies engaged with fencing work. The meeting focused on the progress and problems of border fencing work in Tripura-Bangladesh in the secretariat.
"All the district magistrates were here, all the agencies and BSF were here. We have discussed how to completely seal the border with Bangladesh in the state of Tripura. That is our objective," said Kumar. "So hurdles are because of the topography, some are because of perceptions at the local level - people's perceptions. We have discussed with collectors and emphasised that they should open dialogue and convince people and try to see that the fence is erected," he added.
Kumar said that the government of India will discuss the issue of raising the fence at zero points with Bangladesh.
Kumar said, "Wherever fencing is required at zero point because of certain local issues we will certainly explore that but then we have to get the government of Bangladesh to agree. That dialogue is to be done and we will see that it is done."
He said that while sealing the border with Bangladesh is top priority, fencing will also be raised at few spots on the Myanmar border.
Kumar said, "On Myanmar side the topography is completely different, requirement there is completely different so approach there is something different. So we will adopt different approach in the Indo-Myanmar border."
--ANI