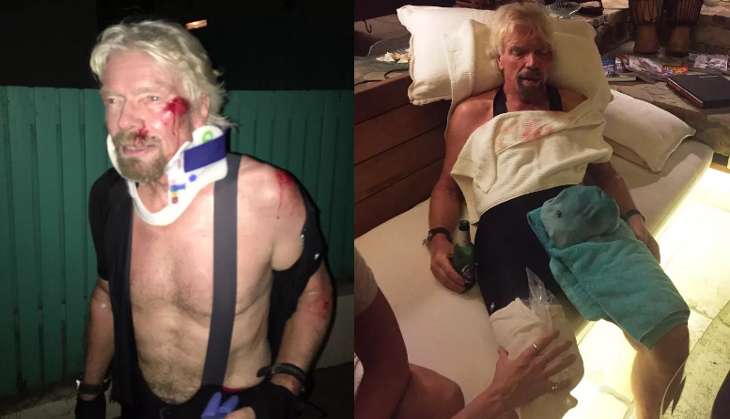 Richard Branson, founder of the Virgin franchise, has revealed that he had a near-death experience after he met with a major bike accident on the Caribbean island of Virgin Gorda.
Branson took to the Virgin website to recall his experience and said that he was cycling with his two children on the British Virgin Islands when he hit a hump in the road.
"I was heading down a hill towards Leverick Bay when it suddenly got really dark and I managed to hit a sleeping policeman hump in the road head on." Brason said in the post.
He added, "I really thought I was going to die. I went flying head-first towards the concrete road, but fortunately my shoulder and cheek took the brunt of the impact, and I was wearing a helmet that saved my life."
Branson said that he has a cracked cheek and torn ligaments. "My biggest hardship is having to drink tea out of a straw," he said.
However, he also said he hoped to complete the Virgin strive Challenge, schedule for September.
Coincidentally, the accident took place on the fifth anniversary of a fire which destroyed his luxury home on Necker Island.
--With PTI inputs