Lithuanian street artist Mindaugas Bonanu is quite the matchmaker.
In a mural adorning the walls of a barbeque restaurant in Lithuanian capital city Vilnius, Bonanu has managed to capture the romance of the decade.
Titled "Make Everything Great Again", the poster features Donald Trump locking lips with Vladimir Putin.
Inspired by the striking similarities in their personalities, Bonanu painted the faces of the US Republican Presidential nominee and the Russian President on the walls of the Keule Ruke restaurant - in collaboration with restaurant owner, Dominykas Ceckauskas.
According to an Associate Press report, Ceckauskas said that both Trump and Putin have huge egos, "and they seem to get along pretty well." He said that the image is "an ironic view of what can be expected."
Ceckauskas said that the poster was inspired from the 1979 photograph of Soviet leader Leonid Brezhnev kissing East German ally Erich Honecker on the mouth. The iconic shot was later painted on the Berlin Wall.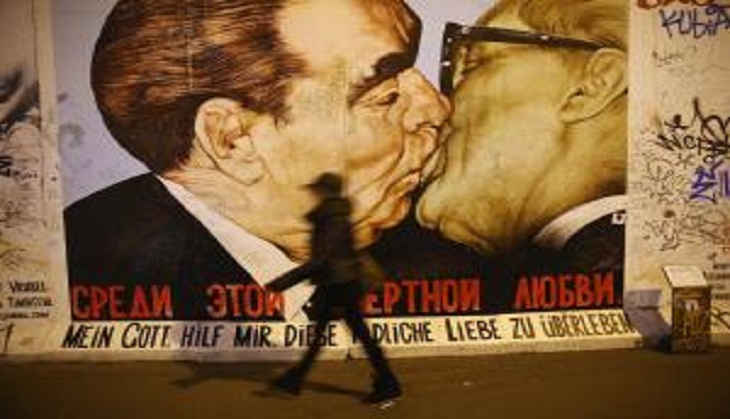 Photo : Patrika