How often have you heard women being told not to stay out late? How often have you heard someone say that if a woman falls prey to sexual abuse, she must have been asking for it?
Victims of rape and sexual abuse are often humiliated and led to believe that they deserved it. If you think this happens only in India, then think again. The Brook Turner case is testament to the fact that victim-shaming is an unfortunate reality for a large number of victims from around the world.
Teenage, one of Singapore's leading magazines for youngsters, found itself at the receiving end of severe criticism after one of their writers responded to a rape victim's plea for help. In a letter titled, 'Raped after lying to my mum', the victim described how her boyfriend had allegedly raped her when she was intoxicated after having consumed wine.
The letter read as follows: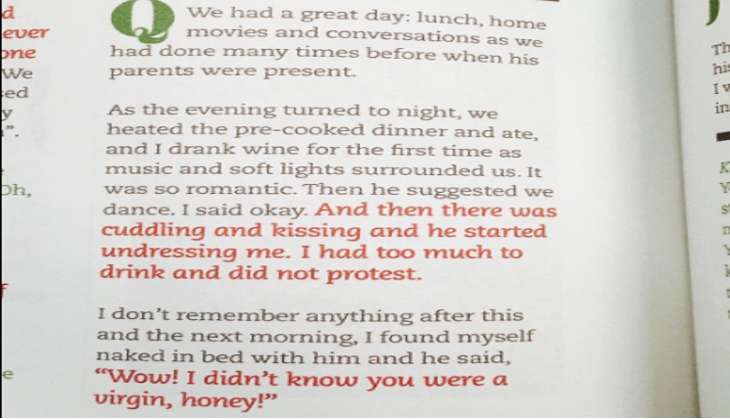 In response, writer Kelly Chopard told the complainant that she should have been "grateful" that her alleged rapist "was wearing a condom." Read that again. Chopard went on to say that the victim had "acted like a girl who had been around." Read her response here: