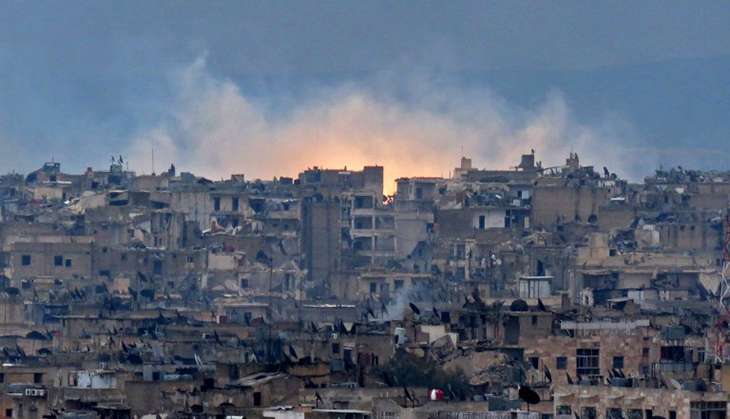 Syria's devastated second city Aleppo is under full control of the Army. This is the biggest victory for the army against opposition forces since the civil war erupted in 2011.
The army made the announcement after a landmark evacuation deal that put an end to a ferocious month-long offensive waged on east Aleppo by government forces and allied militia. The loss of east Aleppo is the biggest blow to the rebel movement of Syria that has taken more than 310,000 lives in nearly six years.
According to an international news agency, earlier, the Red Cross said that more than 4,000 fighters had left rebel-held areas of the city in the final stages of an evacuation.
Now, the government has control five main cities of the country: Aleppo, Homs, Hama, Damascus, and Latakia.
"The liberation of Aleppo is not only a victory for Syria but also for those who really contribute to the fight against terrorism, notably Russia and Iran," state news agency SANA quoted Assad as saying before the army announcement on 22 December.
President Bashar al-Assad's victory in Aleppo is a boon for his allies in Moscow and Tehran and a defeat for those who were backing the rebels including Turkey, Saudi Arabia, Qatar, and some Western states.