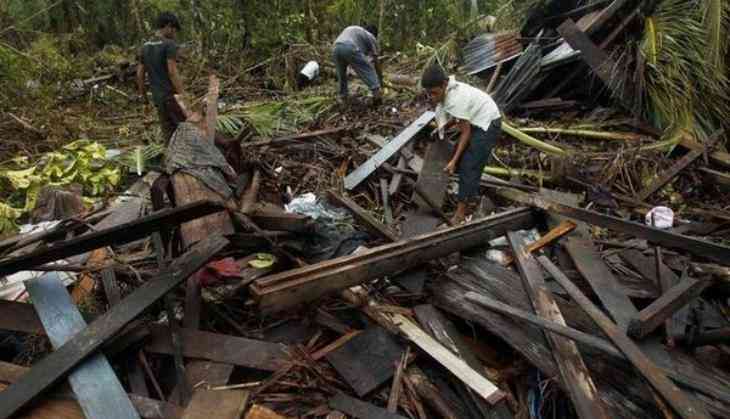 Strong earthquake of magnitude 6.4 jolts Indonesia's Sumatra
An earthquake of magnitude 6.4 struck Sumatra in western Indonesia on Sunday with tremors being felt as far away as Singapore and Malaysia.
Indonesia's seismological agency BMKG said the preliminary magnitude of the earthquake was 6.6, but the United States Geological Survey (USGS) put the initial magnitude slightly lower, at 6.4.
According to local media reports, the quake struck at a depth of about 36 kilometres at a distance of about 73 km west of Bengkulu.
However, there were no immediate reports of casualties or damage in the quake and no tsunami warning was issued.
The world's largest archipelago, Indonesia is prone to earthquakes because of to its location on the Pacific " Ring of Fire," an arc of volcanoes and fault lines in the Pacific Basin.
-ANI