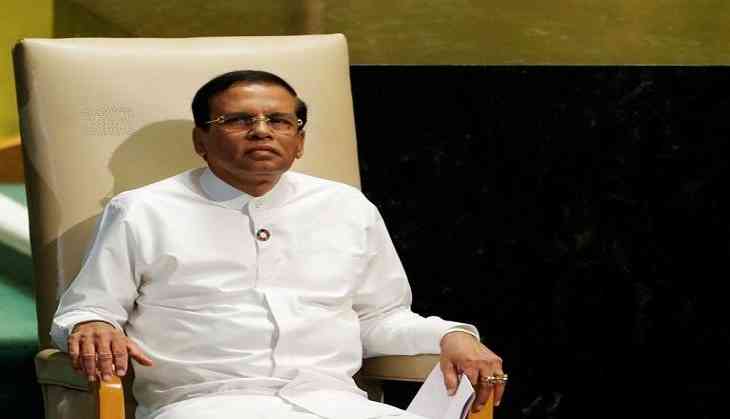 According to media reports, Sri Lankan President Maithripala Sirisena said that Indian intelligence agency Research and Analysis Wing (RAW) was hatching a plot to assassinate him. Reportedly, the president told his Cabinet about this.
According to the sources present at the meeting quoted by The Hindu, Sirisena said that RAW was "trying to kill him" but Prime Minister Narendra Modi 'may not be aware of the plan'.
Shiral Lakthilaka, senior presidential advisor, has called the report false. He said the president was misquoted by the media and the President's office would issue a statement in the day.
As the allegation came up just days before Sri Lankan Prime Minister Ranil Wickremesinghe's scheduled meeting with PM Modi in New Delhi, it may seriously damage Indo-Lanka relations.
As per the Hindu report, Sirisena also alleged that the government is showing 'indifference' to an assassination plot targeting him.
According to an individual named Namal Kumara, who is the part of an anti-corruption outfit, there was a plan of assassinating Sirisen and former defence secretary Gotabaya Rajapaksa that led to the arrest of an Indian national from Kerala named M Thomas.
At the Cabinet meeting, Sirisena also hinted that Indian national must be 'be a RAW agent' who was sent to kill him.
He reportedly said "The Indian PM may not be aware. That is often the case. Trump may not be aware of CIA's similar moves".
Also read: Uttar Pradesh: Shocking! 17-year-old girl suffering from high fever raped in the emergency ward by hospital employees