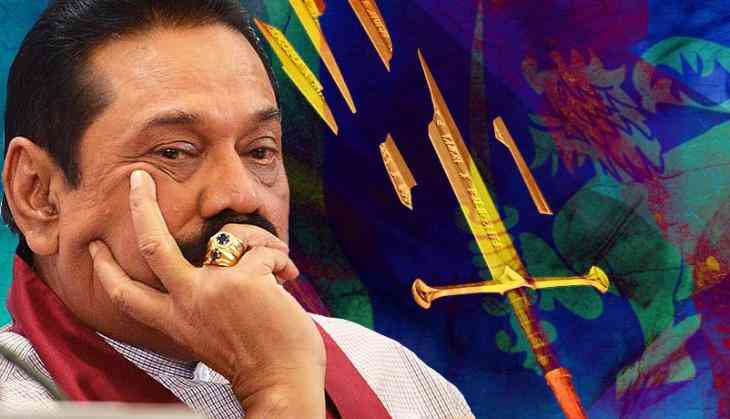 The Sri Lanka parliament, in a landmark voting, has voted against the Mahinda Rajapakse's government, which was formed last month after the President Maithripala Sirisena had sacked the incumbent PM Ranil.
The Sri Lanka has been reeling under the constitutional crisis since the President Sirisena sacked the government of PM Ranil and allowed former President Mahinda Rajapaksa to form his government.
Although, in a historic voting today, his party fell short of the magic number and couldn't prove his majority.
Speaker Karu Jayasuriya had said that he recognizes PM Ranil as the legal prime minister and the civil servants would not follow the illegal instructions by the President Sirisena.
He added that, "I have watched over the last two weeks as the executive branch has seized the rights and usurped the powers of members of Parliament who were elected to represent the people. We must act with patriotism and independence to safeguard the future of democracy in our country."
Incumbent PM Ranil had demanded an emergency Parliament session to prove majority but the President had suspended the house until November 16. Earlier, the President Sirisena had called for a snap poll on January 5 2019, to settle the matters but PM Ranil had moved Supreme Court against the decision and the apex court yesterday, held that the decision cannot be implemented and snap polls will be illegal and unconstitutional.
The other countries like China, India and the US have been looking over the development and the crisis and it was India and China, who had recognized the government of Rajapaksa but it failed the majority test today in the house.
Also read: Sri Lanka's Supreme Court to decide the fate of snap poll legality today; President Sirisena had announced for
Sri Lanka parliament votes against Rajapakse government in landmark vote, reports AFP pic.twitter.com/BIsUBSQhwz

— ANI (@ANI) November 14, 2018