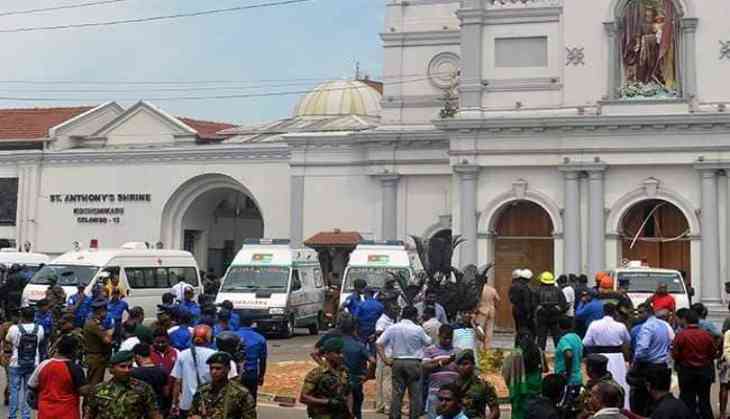 A blast reported on Thursday morning from Sri Lanka's Pugoda, 40 km east of the capital Colombo. The blast was heard on Thursday from a vacant land behind the magistrate's court in the town of Pugoda, reported ANI.
The police said that they were investigating the explosion. This blast came at a time when the security in Sri Lanka is high following the tense situation after the serial suicide blasts in churches and hotels in Colombo on Easter Sunday that killed 359 people and wounded about 500. The Islamic States has claimed the responsibility of the attack.
Quoting a police spokesperson, Sri Lanka's news network News 1st said no damage had been reported.
Spokesman Ruwan Gunasekera said the Sri Lanka police were investigating the blast on empty land behind the magistrate's court in Pugoda, 40 km.
"There was an explosion behind the court, we are investigating," he said, adding it was not a controlled explosion like other blasts in recent days.
Reuters: Blast heard in Pugoda town, 40 km east of Sri Lankan capital Colombo

— ANI (@ANI) April 25, 2019
The ISIS' official news agency Al-Amaq has claimed it on a social media app Telegram, where in the group said that "the suicide bombers were fighters of the Islamic State."
The Sri Lankan government had earlier claimed that it was the work of the local Islamist group which was formed post 2011, named 'National Thowheeth Jama'ath' and the attack has left the whole world in a state of shock.
Also reaD: ISIS claims responsibility for deadly blast in Sri Lanka that killed over 300