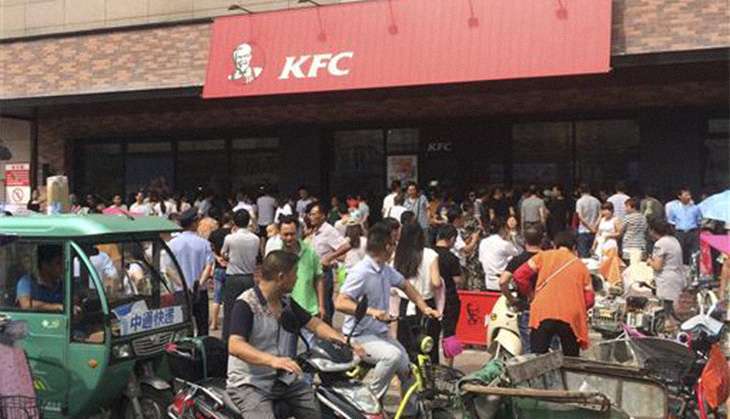 Days after the UN-backed tribunal ruled that China has no legal basis to claim "historic rights" to islands in South China Sea, Chinese nationalists are boycotting KFC and smashing Iphones to protest against American companies.
According to a report in Associated Press, the nationalists' demands include boycotting KFC and they claimed that Washington encouraged Manila to fight back Beijings's claims to the vast tracts of ocean.
The Chinese also went on to smash their Apple iphones in protest.
"The Chinese public, as optimistic and positive as they are, are deeply patriotic and nationalistic, especially people who are younger," James Roy of the research firm China Market Research Group told Associated Press.
He added, "KFC and Apple are just very closely associated with the United States, and you are seeing people picking the closest symbol they can think of to demonstrate against."
The Permanent Court of Arbitration said in a statement that there was no legal basis for China to claim historic rights within the sea areas falling within the nine-dash line.
China has also said that it "does not accept and does not recognise" the ruling.
--With PTI inputs