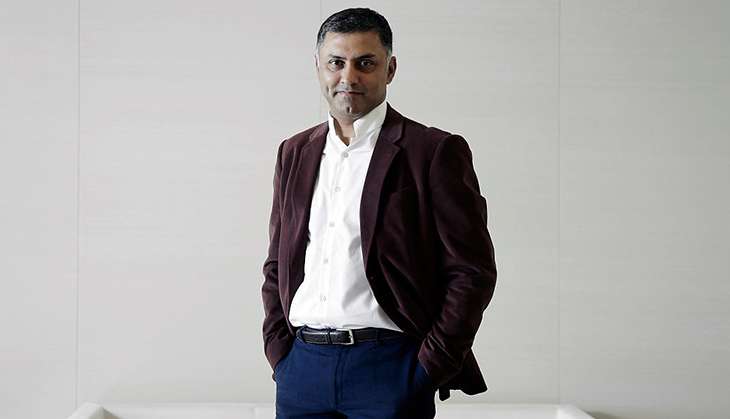 Nikesh Arora, 48, President and COO of global technology player and investment bank SoftBank Group (SBG), has announced his resignation from his position on Twitter.
Masa 2 continue 2 be CEO for 5-10 years, respect that. Learnt a lot. Clean chit from board after through review. Time for me to move on.

— Nikesh Arora (@nikesharora) June 21, 2016
Arora announced his resignation after he was given a clean chit by SBG following an allegation by US-based law firm Boies, Schiller & Flexner, which claimed to represent the interests of certain unidentified SBG and Sprint Corporation shareholders, against him for financial irregularities reported The Hindu.
The law firm, which had written an 11-page letter in January with allegations against Arora, had also questioned his credentials as the COO of SoftBank. It had also demanded an investigation into Arora and his dismissal.
Taking note of the matter, SoftBank had formed a review committee in February.
Though the committee concluded that the claims concerning Arora's conduct were without merit.
Masayoshi Son, CEO of the Japanese conglomerate, said, "As I said when these allegations first became public, I have complete trust in Nikesh and I am pleased the special committee has looked into these claims thoroughly and concluded they are without merit."
Son had, all this while, maintained that he had "one thousand per cent" confidence in Arora.
Nikesh Arora is a former Google executive and had joined SoftBank in 2014 as President and Chief Operating Officer with an annual package of $135 million, making him the world's third-highest-paid executive.
He was even seen by many as Son's heir apparent, reports The Hindu.
The investment firm's focus had shifted largely to the Indian market. Ever since Arora joined SoftBank it made several big investments in start-ups such as Snapdeal, Ola, OYO Rooms and Housing.com.