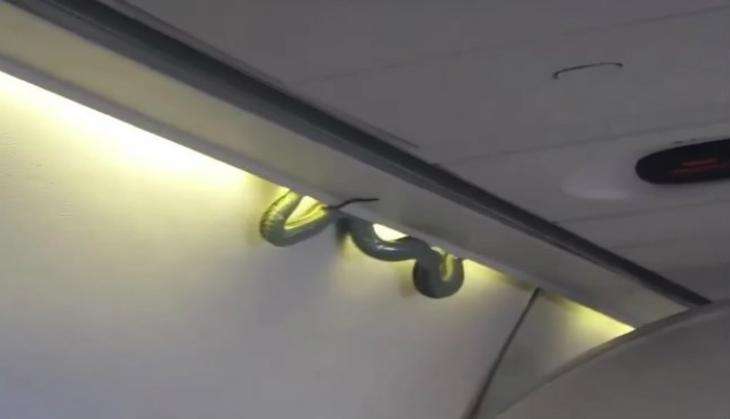 Passengers on a commercial flight in Mexico on 6 November were in for a surprise when they realised that a green snake was also on board the flight.
The passengers of the Aeromexico flight raised an alarm when they spotted a green snake slithering out from behind an overhead luggage compartment.
According to reports, while the passengers were petrified of the reptile, they managed to keep their calm.
The snake can be seen dropping down to the floor in a video shot by passenger Indalecio Medina. After hanging from the ceiling for a while, the snake dropped down after which the passengers rushed to trap it with blankets in between rows 5 and 6, Associated Press reported.
Following the incident, the plane landed in Mexico City on priority basis.
The airline has now launched an investigation into the mater so as to ascertain how the snake got into the flight.