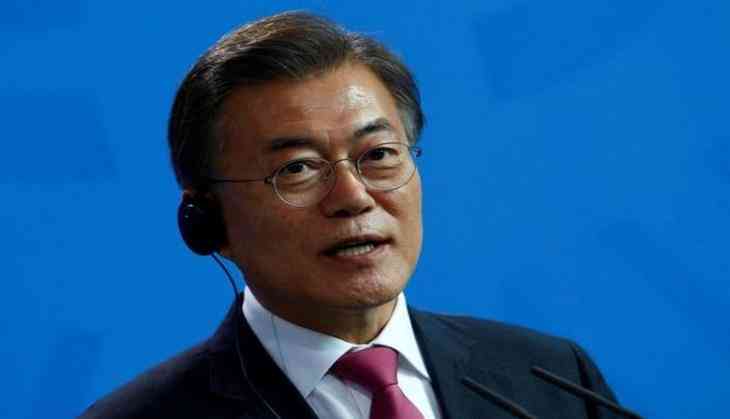 North Korea has not responded to South Korea's offer to hold joint military talks at the border, thus diminishing the prospects of any ease in tensions in the Korean Peninsula.
Pyongyang is yet to confirm its attendance and the South Korean defense ministry said they would give their North Korean counterparts until on 20 July afternoon local time to respond.
"We are still waiting for North Korea's official position,"CNN quoted Moon Sang-gyun, a spokesman for the South Korean Defense Ministry as saying during Thursday briefing. "The administrative preparation for the talks from our side is in progress and going smoothly."
The South Korean government has offered to hold a military dialogue on Friday near the demilitarized zone that divides the two nations, as an initial step to lay the groundwork for President Moon Jae-in's peace initiative for resuming six-party talks.
Moon had said he'd be willing to meet North Korean leader Kim Jong Un "at any time, at any place" -- circumstances permitting.
Moon's office released a policy road map for his five-year term this week, saying it hopes to reach "complete denuclearization" by 2020.
"We will come up with a comprehensive denuclearization negotiation plan that will lead to a nuclear freeze and a complete dismantlement of nuclear programs. We will resume negotiations for comprehensive denuclearization," the report said.
Meanwhile, Seoul is also awaiting Pyongyang's response on its proposal to hold joint Red Cross talks on 1 August for a possible reunion of family members separated by the 1950-53 Korean War.
Moreover, U.S. intelligence agencies are suspecting that North Korea could be preparing for a new missile test, and a North Korean submarine had been spotted engaging in "unusual activity" in international waters.
-ANI