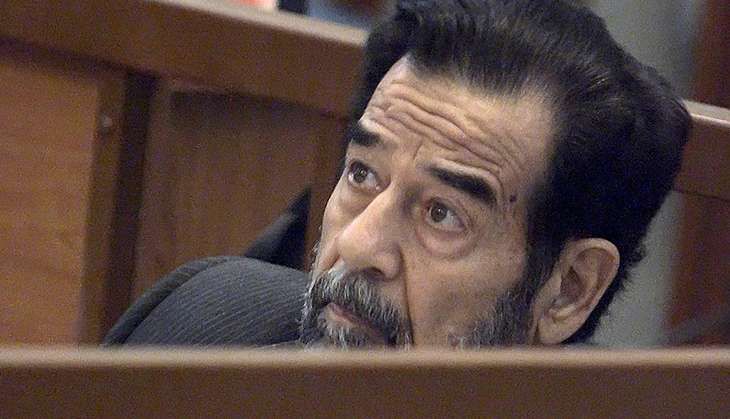 In his new book, a former CIA (Central Intelligence Agency) analyst, John Nixon, who was part of the effort to find Saddam Hussein in 2003 details his encounter with him.
According to Nixon, Saddam Hussein had warned that the occupation of Iraq wouldn't be as much of a "cakewalk" as Washington's neoconservatives assumed at the time.
Nixon, who was also the first to debrief Hussein after his capture in December 2013, wrote for the Time's website.
"When I interrogated Saddam, he told me: 'You are going to fail. You are going to find that it is not so easy to govern Iraq.' When I told him I was curious why he felt that way, he replied: 'You are going to fail in Iraq because you do not know the language, the history, and you do not understand the Arab mind'," he wrote in Time.
After more than a decade following Saddam's execution and ISIS' flags waving in parts of Iraq, Nixon raises some provocative questions. He asks, "What would have happened if we had just kept Saddam in his box or if the successor Iraqi government had shown mercy and commuted his death sentence to life imprisonment?
Now, he also believes that a ruthless leader like Hussein was necessary to "maintain Iraq's multi-ethnic state" and keep both Sunni extremism and the power of Shiite-led Iran, a Hussein foe, at bay.
"Saddam's leadership style and penchant for brutality were among the many faults of his regime, but he could be ruthlessly decisive when he felt his power base was threatened, and it is far from certain that his regime would have been overthrown by a movement of popular discontent," he wrote.
"Likewise, it is improbable that a group like ISIS would have been able to enjoy the kind of success under his repressive regime that they have had under the Shia-led Baghdad government."
"Although I found Saddam to be thoroughly unlikeable, I came away with a grudging respect for how he was able to maintain the Iraqi nation as a whole for as long as he did," wrote Nixon. "He told me once, 'Before me, there was only bickering and arguing. I ended all that and made people agree!'"
For President-elect Donald Trump, he wrote, "Our incoming president has the opportunity to play a very large role in shaping a new regional order in the Middle East. This will require making tough decisions and, ultimately, recognizing that we may have to deal with people and leaders that we abhor if we want to help bring stability back to the region and limit the scope of terrorism's reach. Most of all, it will require placing diplomacy back into our foreign policy. President-elect Trump has shown with his election victory that he is a believer in "the art of the deal." Maybe his administration can use this negotiating skill and end our involvement in the forever war."
Also, earlier Donald Trump's nominee for secretary of defense, General James Mattis had called the 2003 invasion of Iraq a "mistake".
He was quoted saying, "We will probably look back on the invasion of Iraq as a mistake - as a strategic mistake."