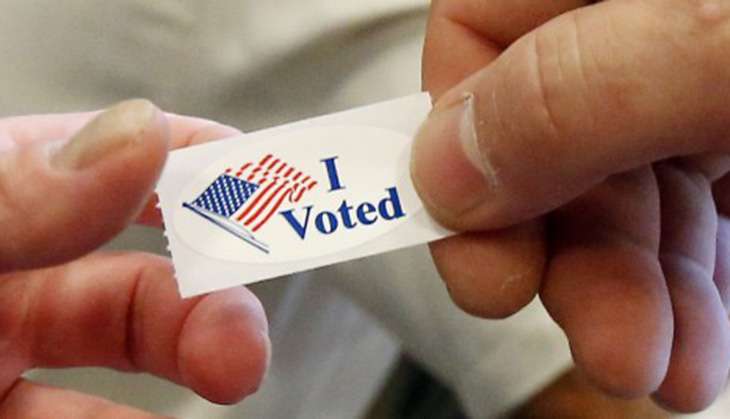 A secret assessment by America's intelligence agency CIA has concluded that Russia intervened in the 2016 presidential elections to help Donald Trump win, according to a media report, which was strongly refuted by the President-elect's transition team.
"It is the assessment of the intelligence community that Russia's goal here was to favour one candidate over the other, to help Trump get elected. That's the consensus view," a senior US official briefed on an intelligence presentation made to Senators was quoted as saying by The Washington Post.
"The CIA has concluded in a secret assessment that Russia intervened in the 2016 election to help Donald Trump win the presidency, rather than just to undermine confidence in the US electoral system," the report said, citing officials briefed on the matter.
However, in a statement, Trump's presidential transition team dismissed the report.
"These are the same people that said Saddam Hussein had weapons of mass destruction. The election ended a long time ago in one of the biggest Electoral College victories in history. It's now time to move on and 'Make America Great Again'," the transition team said.
According to the report, intelligence agencies have identified individuals with connections to the Russian government who provided WikiLeaks with thousands of hacked emails from the Democratic National Committee and others, including Hillary Clinton's campaign chairman.
Those officials described the individuals as actors known to the intelligence community and part of a wider Russian operation to boost Trump and hurt Clinton's chances, the report said, hours after the White House revealed that US President Barack Obama has ordered an investigation into hacking during the US election cycle.
Trump had dismissed such allegations early this week. "I don't believe they interfered in the election," Trump told Time magazine. The hacking, he said, "could be Russia. And it could be China. And it could be some guy in his home in New Jersey".
According to the Post, CIA shared its classified assessment to some select Senators during a briefing last week.
"Agency briefers told the senators it was now 'quite clear' that electing Trump was Russia's goal, according to the officials, who spoke on the condition of anonymity to discuss intelligence matters," the daily reported.
Earlier in the day, Lisa Monaco, who advises Obama on counter terrorism and homeland security said the President has ordered a "full review" of the Russian hacking during polls.
"We may have crossed into a new threshold, and it is incumbent upon us to take stock of that, to review, to conduct some after-action, to understand what has happened and to impart some lessons learned," Monaco told reporters at a breakfast hosted by the Christian Science Monitor.
White House Deputy Press Secretary Eric Schultz said the President wants the report be submitted before 20 January, the day he leaves the office.
--PTI