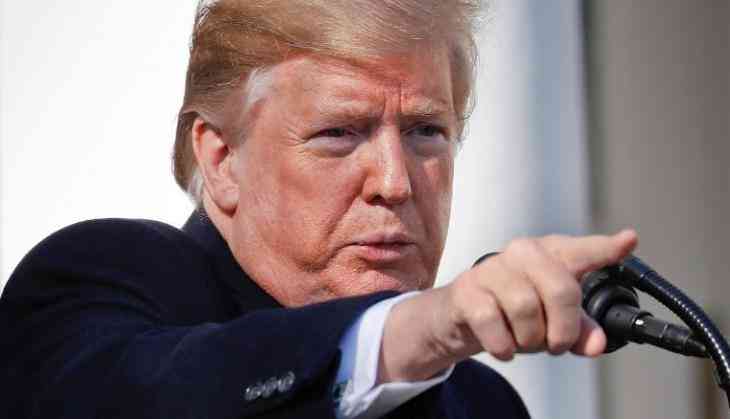 US President Donald Trump has strongly condemned the attack on the Central Reserve Police Force (CRPF) jawans in Jammu and Kashmir's Pulwama district. Trump has also come in support to India and described the attack as 'horrible situation' the attack by the Pakistani-based outfit Jaish-e-Mohammed group.
In the suicide bomb attack, over 40 Indian paramilitary personnel were killed. Donald Trump also said that he was getting reports on it and would issue a statement.
Besides, State Department Deputy Spokesperson Robert Palladino also extend his support for India and also asked Pakistan to 'punish anyone responsible' for the 14th February attack on CRPF troops.
However, the suicide attack has erupted the controversy and escalated the tension between India and Pakistan. Trump also told reporters at the Oval Office of White House that it would be "wonderful" if the two South Asia neighbours get along.
Trump also told that he has received a lot of reports on the attack and said that he will comment on it at an appropriate time. ' It would be wonderful if they (India and Pakistan) get along,' US President said.
"That (the terrorist attack) was a horrible situation. We are getting reports. We will have a statement to put out," Trump said.
Following the terrorist attack, Trump's National Security Advisor, John Bolton, has supported India's right to self-defense.
-With PTI inputs
Also read: Kulbhushan Jadhav Case: In the wake of Pulwama terror attack, Indian diplomats denied to shake hand with Pak senior officials; see pic