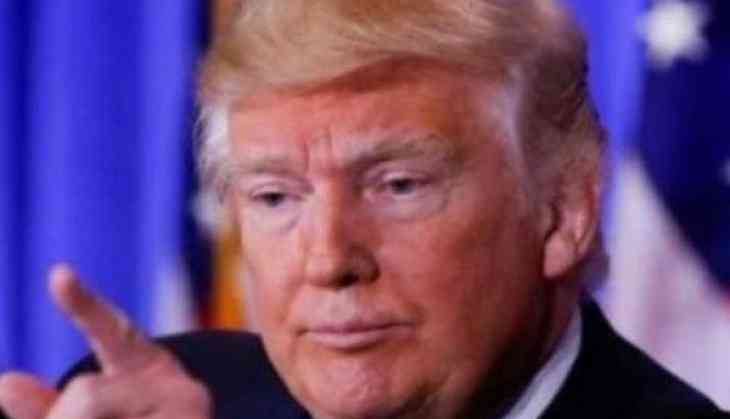 Despite all efforts to keep demonstrations away from United States President Donald Trump, a Greenpeace protester used a powered parachute to show a "well below par", written placard to the President on Friday in Scotland's Turnberry, reported the HuffPost.
The police are investigating the case.
The footage shows the protestor entering the prohibited zone, over Trump's resort, showing a banner which read "Trump well below par #resist".
Greenpeace shared a picture of the incident, and said, " We've just delivered a message to @RealDonaldTrump as he was standing outside his hotel in Turnberry watching. #Resist #StopTrump"
Police Scotland also confirmed on Twitter that they are aware of the incident and are investigating a. They said, "We are aware a powered parachute was flown in close proximity of the Turnberry Hotel earlier this evening. It is a criminal offence to fly within the airspace restriction zone and officers are carrying out enquiries to trace the pilot."
(ANI)