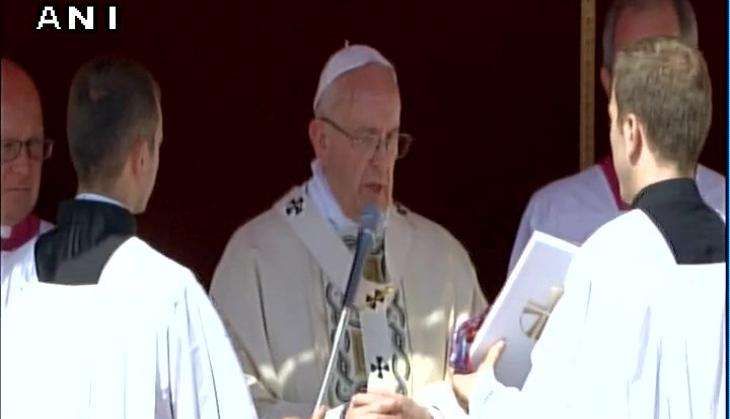 Making the abortion policy permanent, the Roman Catholic Church, on 21 November, said that the church will allow priests throughout the world to grant absolution for abortion. This policy was announced by Pope Francis a year ago.
According to media reports, the pope extended a policy of allowing priests - and not only bishops or special confessors - to grant forgiveness for abortion, which the church considers a sin. This announcement marked pope's vision of a merciful and inclusive church.
The document, an apostolic letter, was signed on Sunday after a Mass denoting the end of the jubilee year.
While firmly restating his opposition to abortion as "a grave sin, since it puts an end to an innocent life," the pope affirmed that "there is no sin that God's mercy cannot reach and wipe away when it finds a repentant heart seeking to be reconciled with the Father."
Pope Francis followed the footsteps of Pope John Paul II, who granted priests the same right during the previous holy year, in 2000, reported a leading daily.
Francis' letter also noted that the church would celebrate a World Day of the Poor every November "to help communities and each of the baptized to reflect on how poverty is at the very heart of the Gospel."
The note further added, "promote a culture of mercy based on the rediscovery of encounter with others, a culture in which no one looks at another with indifference or turns away from the suffering of our brothers and sisters."
At a ceremony naming 17 new cardinals on Saturday, the pope warned, "in God's heart there are no enemies," and chided those who "raise walls, build barriers and label people."
In February, the pope suggested that Trump was "not Christian" because of the campaign promise to build a wall on the United States-Mexico border.
New York Post quoted the pope as saying "Little by little, our differences turn into symptoms of hostility, threats and violence."