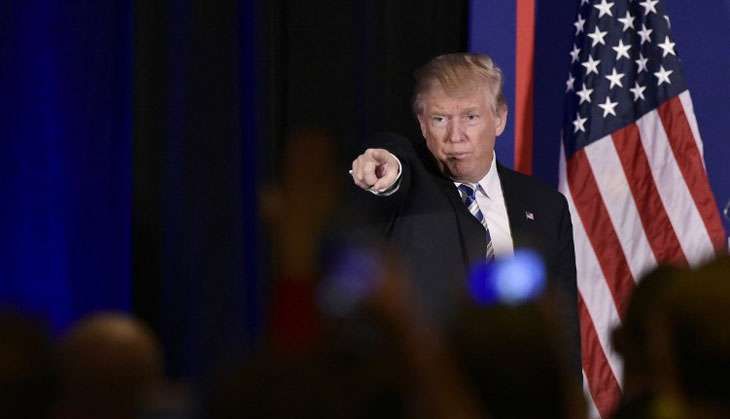 President-elect Donald Trump has agreed to pay $25 million to former students of his for-profit Trump University to settle the outstanding lawsuits against him. It also includes the case in which Trump was set to testify in a trial which was due to begin in San Diego on 28 November.
The US president-elect was being sued by former students who paid $35,000 (£28,000) for real estate "secrets" from his "hand-picked" instructors, reports BBC.
According to Yahoo News, Trump, as part of the agreement will pay $1 million in penalties to the state of New York for violating state education laws by labeling his nonaccredited school a "university" without registering as an educational institution with New York state officials, according to New York Attorney General Eric T. Schneiderman, who announced the settlement Friday afternoon. The deal includes no admission of wrongdoing.
Schneiderman believes that the settlement was a "stunning reversal" and a "major victory" for the victims as Trump had earlier said that he would not settle the class-action lawsuits.
"In 2013, my office sued Donald Trump for swindling thousands of innocent Americans out of millions of dollars through a scheme known as Trump University," Schneiderman said in a statement.
"Donald Trump fought us every step of the way, filing baseless charges and fruitless appeals and refusing to settle for even modest amounts of compensation for the victims of his phony university. Today, that all changes. Today's $25 million settlement agreement is a stunning reversal by Donald Trump and a major victory for the over 6,000 victims of his fraudulent university."
Trump attorney Daniel Petrocelli said on 18 November that Trump was determined to resolve the controversy.
The Trump University case concerns the running of a for-profit business school launched by Trump in 2005 with a promotional YouTube video and ads that proclaimed, "I can turn anyone into a successful real estate investor, including you," "Are you my next apprentice?" and "Learn from my handpicked experts how you can profit from the largest real estate liquidation in history."
In fact, the Trump University was never an accredited educational institution, and he was later forced by state attorneys general to change its name to the "Trump Entrepreneurial Initiative," reports Yahoo News.